ABB Robotics Supporting Renault Group EV Plant Network
April 25, 2023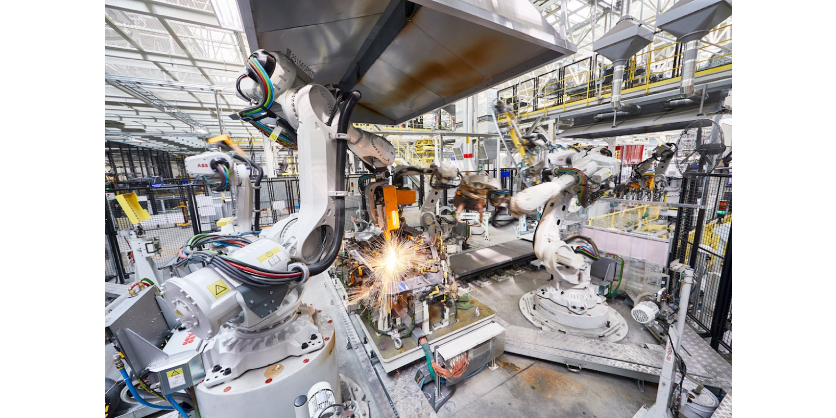 Renault expanding EV motor assembly line, body-in-white facility.
Significant deliveries reaffirm ABB as one of the largest manufacturing technology providers to Renault Group
Transition to sustainable transport supported by ABB Robotics' portfolio of products, software and expertise
ABB is supporting Renault Group by providing state-of-the-art robotics technology to help automate the electric vehicle (EV) manufacturer's production network across several key markets. ABB has delivered the majority of the 160 units of the large industrial robot portfolio over the last 24 months. The financial details of the order were not disclosed.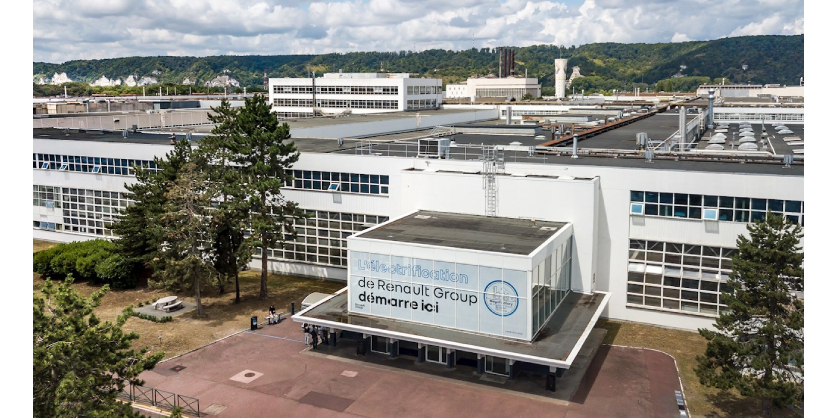 ABB's robotic automation solutions will help deliver increased capacity at Renault Group's advanced e-motor assembly lines in Cléon and Douai France. At the company's Douai facility, ABB technology will help manufacture the next generation of electric vehicles with new advanced body-in-white facilities.
"ABB is proud to have worked with Renault Group for more than two decades and we're delighted to support them again as they accelerate the electrification of their product line-up," said Marc Segura, President of ABB Robotics division. "Renault Group has established itself as a pioneer in the electric vehicle market with successes such as the Renault Zoe. With our expertise in flexible manufacturing, we look forward to ensuring these successes continue as we all move towards a sustainable transport future."

Marc Segura, President of ABB Robotics
The orders, which support Renault Group's transformative 'Renaulution' strategy to generate sustainable profitability, cement ABB's position as one of the largest EV manufacturing technology providers to Renault Group and highlight ABB's technology and solutions that support the entire production process.
Apart from the large industrial robot portfolio, ABB is providing SafeMove software which provides safety-rated supervision of robot motion, enabling leaner automation cells and closer collaboration; integration expertise for complex processes including motor windings, balancing and testing; and over 50 additional software applications from ABB's extensive catalog. 
Related Story
It is the dedication to the ABB FlexArc® robotic arc welding solution from customers such as Guelph Manufacturing Group that supports ABB Robotics in continuously writing the future of flexible manufacturing and smart machines – empowering the local development of innovative solutions for Canadians in Canada.
Located in Guelph, Ontario, since 1965, Guelph Manufacturing Group has established to be a leading manufacturer and supplier of metal stampings, assemblies, headrest and armrest inserts, formed wire and other components.