Wake up to 7:51 Breakfast News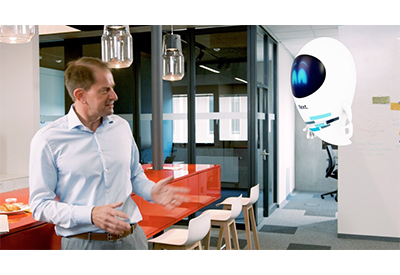 June 17, 2021
The pandemic might make it difficult to meet face-to-face, but Bosch-Rexroth still want to keep you posted on all their latest developments. Here, Dr. Marc Wucherer, Executive Vice President of Sales at Bosch Rexroth, introduces the new format that will ensure you're always up to speed.
"Those of you who are familiar with Bosch Rexroth's 7:51 magazine might recall that each edition began with a personal message from me. It was a great opportunity for me to share my insights with you – about our industry and our company – as well as to tell you about interesting content that I thought you might like to read. In short, it was an opportunity for me to connect directly with you.", says Marc.
"But, of course, we all know that times are a little different right now because of the pandemic. So, I wanted to create a new format that enables me to speak directly to you, keep you up to date, and share information that I think might be useful to you. In this digital age, what better format than video?
"Let me introduce you to 7:51 Breakfast News. It's my way of staying in touch and making sure you start your day as you mean to go on – fully briefed on the latest developments and online content via regular video updates. It's the quick and easy way to find out what you need to know and, of course, being paper-free, it's good for the environment too."
So, grab a beverage, maybe even a croissant if that's your breakfast of choice, and join Marc Wucherer for the first edition of 7:51 Breakfast News. And keep an eye out on Bosch-Rexroth's social media and YouTube channel for more editions.