Why This Is the Year of CNC Automation
August 22, 2023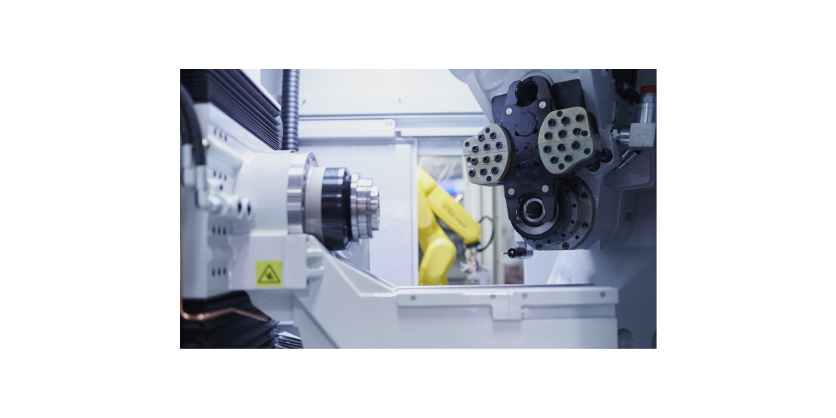 By Jan Irzyk
Why This Is the Year of CNC Automation
There's certainly no arguing that we're living in interesting times. But, in fact, the COVID pandemic may play a part in spurring changes to how we live and work that result in a better existence for us all.
But it isn't COVID alone that makes me argue that now is the time to investigate the possibilities of automation for your business. A confluence of events and influences make it vital that every company, no matter its size, consider the significant benefits offered by beginning, or expanding, their reliance on automation.
The power of the unexpected
The worldwide pandemic exposed just how tenuous our idea of normality was. Within a few weeks, everything changed. Some businesses had structures in place that enabled them to pivot quickly and operate in the new normal. While others were left scrambling, trying to survive.
Lockdowns brought the idea of flexible working into reality and, for many, it's unlikely to return to the pre-COVID experience. Companies that were prepared to operate in the digital space, without the need for face-to-face interactions, flourished. While those industries reliant on large workforces working together were particularly hard hit.
Coincidentally, this is the year that CNC automation has finally reached maturity, with the introduction of new and more efficient ways of using this technology. So, why it's easy to see how automation offers a benefit in circumstances such as a pandemic, it's far from the only reason to consider investing in automation.
The future is here
The ability to automate large sections of the CNC process is a reality. It's no longer the domain of early adopters; it's now mainstream. The end goal is automating the entire tool production process, from blanks to packaging—and we're not far off. Right now, many elements of the process can be handled more efficiently and more accurately through today's technology.
The ANCA Integrated Manufacturing System (AIMS) shows just what's possible. It's a modular manufacturing system that offers the flexibility to simply target areas that'll most benefit from automation or build an entirely connected production line.
AIMS is custom built to suit the differing needs of each customer, but it can include any, or all, of the following components:
The AIMS Server, as the brain and nervous system of AIMS manages all data flows and has its own list of software modules to manage machine programs, display real-time machine activity and continuously gather production data. The AIMS Server Express option can be deployed as a standalone piece of software. It can centralize your tool and wheel library, monitor your production remotely using an integrated Redax module or streamline machine preparation by simply scanning the job card for automatic data download to the respective machine, eliminating costly human errors.
AutoComp, by use of an AMR (Autonomous Mobile Robot), performs measurements and applies compensation before the tool is returned to its production batch.
AutoLine hardware interface enables tool or pallet transfer from or to the machine (grinding, laser marking) either manually with a specialized trolley or using AutoFetch to minimize machine idle time between batches.
AutoFetch, using an AMR (Autonomous Mobile Robot), can perform routine tasks to keep your machines running in lights-out operation. It can be configured to transfer single tools between your machine and external measuring systems for in-batch compensation, transfer tool pallets from one machine to the next or adapt to perform tasks unique to your production line.
AutoSet is the hub for tool pallet preparation and management, while AutoMarkX takes care of tool laser marking. It's important to remember that AIMS is a modular system that can be scaled to an operation of any size, so you can begin your journey into full automation in any way you like. Choose one or two areas that'll most benefit from the technology and add more as needed. This makes the advantages of automation available to even the smallest of companies.
Plug the skills gap
Many employers are finding there's a constantly diminishing pool of operators that have the skills required to perform some specialized tasks. Once again, automation is the answer. Today's technology is capable of performing the most complex and exacting processes as well, if not better, than even the highest skilled operator.
What's more, there's no doubt that machines, not people, are best suited to repetitive manual tasks. This allows you to redeploy your operators to real value-add tasks.
Gain a competitive advantage
By choosing a modular system, like AIMS, you can start the transition into automation without committing to a cost-prohibitive full overhaul of your production line. This empowers businesses of all sizes to exploit the benefits of automation and reduce production costs.
As well as gaining a competitive advantage, your business will also be seen as a more attractive employer by eliminating repetitive manual tasks and processes that involve heavy lifting.
Do what you do, better
By streamlining your manufacturing through connected tool production processes that are integrated with your IT systems you can take your tool production to the next level. It'll put you in a better position to compete no matter what happens in the world. And ensure that you don't look back in coming years and realize you missed your chance to embrace the future today.
Related Product
Recent events have applied extreme pressure to supply chains, with labor and raw material shortages, freight delays and increased energy costs. The need to further adapt has become significantly more important, particularly as these pressures are exacerbated by demand, driven by expectation in our "instantaneous" global culture.
ANCA continually strives to work with its customers to adapt and grow along with these market changes and pressures. One such method assisting customers to adapt is blanket grinding, enabled by ANCA's unique robot cells offered on each of our platforms.