Robotiq PE20 Palletizing Solution
The most cost effective palletizing solution
September 14, 2023
The Robotiq Palletizing Solution is a cost-effective, user-friendly palletizing robot that provides you with complete autonomy to permanently overcome labor shortages.
The solution is designed to make automation accessible, regardless of your robotics knowledge level, and to fast-track deployment, so you can quickly earn a return on your investment.
The most cost effective palletizing solution. Turnkey solution in operation within 4 weeks.
More Information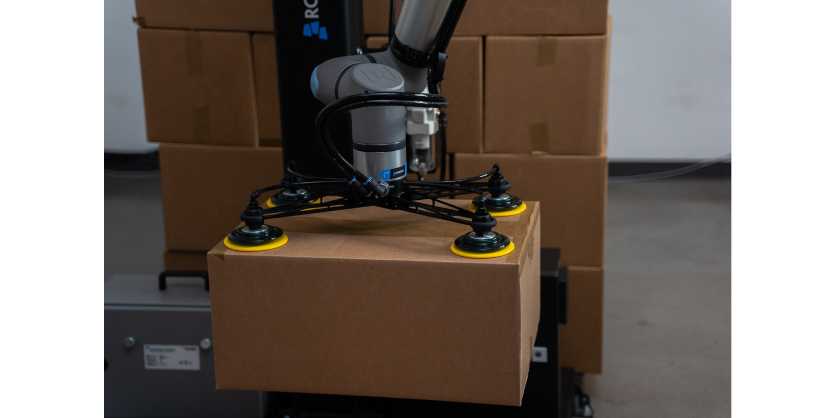 The PE20 is the third palletizing solution released by Robotiq for the packaging automation industry. Like its predecessors, the PE10 and AX10, the PE20 features a practical and highly compact design for easy integration and operation. Its narrow and frameless base help minimize its volume. This makes it one of the smallest and most adaptive footprints in the collaborative robot industry, saving companies from expensive production floor reorganization. Additionally, easy access to controllers and cables ensures hassle-free maintenance and troubleshooting.