Major Investments Secure Automotive Manufacturing Futures for Windsor and Brampton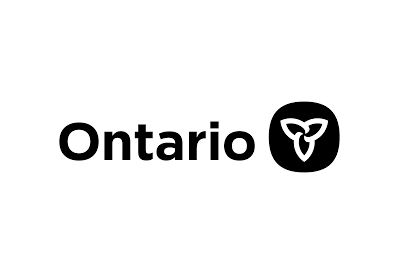 May 3, 2022
Ontario is quickly becoming a leader in developing and building the car of the future by attracting a $3.6 billion investment from Stellantis in the automaker's Windsor and Brampton plants. These investments will accelerate the creation of one of the most vertically integrated electric vehicle supply chains in North America.
"Today is yet another example that our plan to build Ontario is delivering huge wins for workers and communities all over this province," said Premier Doug Ford. "Ontario has everything it needs to be North America's auto manufacturing powerhouse once again. Where other governments stood by and watched jobs flee this province, we are getting it done and ensuring that cars of the future are made in Ontario by Ontario workers."
Stellantis will retool and modernize the plants in Windsor and Brampton, converting them to flexible, multi-energy vehicle assembly facilities ready to produce the electric vehicles of the future. The company will also build two new research and development centres focusing on electric vehicles and EV battery technology. Ontario is supporting all these critical investments with up to $513 million, with a matching investment from the federal government.
Stellantis will build a new, flexible, multi-energy vehicle assembly line at its Windsor plant. This strategic retooling will diversify the company's capacity by introducing battery-electric or hybrid models to the production line to meet growing consumer demand for low-emissions vehicles. Ontario is supporting the retooling with a commitment of up to $287 million.
"These investments re-affirm our long-term commitment to Canada and represent an important step as we move toward zero-emission vehicles that deliver on our customers' desire for innovative, clean, safe and affordable mobility," said Mark Stewart, Chief Operating Officer, FCA – North America. "We're grateful to both the Federal and Provincial governments for their shared vision to create a sustainable future. And to Unifor and our workforce for their support in helping ensure the viability of our Canadian operations for the long-term."
Stellantis will also modernize its Automotive Research and Development Centre in Windsor by expanding and building two Centres of Competency. The Electric Vehicle and Battery Pack Testing Centres of Competency will establish Ontario as a major R&D hub for the company across all stages of production – from design to development. In addition to R&D, the centres will provide major opportunities for local talent, universities, colleges, and start-ups to participate in the development of Ontario's EV ecosystem. The hubs will be central to Stellantis' R&D operations in North America and serve the company's worldwide needs for technology, process and product development. Ontario is supporting this critical R&D investment with a commitment of up to $94 million.
"We are in the middle of the biggest revolution in the auto industry since the conception of the assembly line in 1913. Now, because of Unifor's auto-bargaining vision, Ontario is well placed to play an essential role in the new motoring revolution," said Dave Cassidy, Unifor Local 444 President. "I want to thank Stellantis and the federal and provincial governments for recognizing the value in our Unifor members and their families."
At its Brampton Assembly Plant, Stellantis will install a flexible assembly line capable of producing battery-electric and hybrid vehicles. This overhaul will diversify the automaker's capacity to meet growing consumer demand for low-emission vehicles. Ontario's commitment of up to $132 million helps secure the long-term future of the facility in Brampton.
"Today's announcement shows how important it is that unions, governments and industry come together to protect automotive manufacturing jobs and keep Canadian manufacturing strong," said Danny Price, Unifor Local 1285 President. "The hard working, dedicated people at the Brampton Assembly Plant take pride in building some of the highest quality, best-selling vehicles in their class. Now, we can also be proud of playing a critical role in Canada's electric vehicle transition for years to come."
Stellantis is emerging as a trailblazer in creating an integrated supply chain and EV ecosystem in Ontario through EV assembly, cutting-edge R&D assets, and battery cell manufacturing. Its recent investments totaling almost $6 billion will help transform the province's auto industry. This includes the company's recently announced joint investment with LG Energy Solution, Ltd. of $5 billion to build Ontario's first large-scale electric vehicle battery manufacturing plant in Windsor.
Ontario continues to be a destination of choice for major investments due to its clean and competitive electricity network, reduction in red tape, and status as one of the top auto-producing jurisdictions in North America.
"Today is a big win for Canadian workers, the future of Canada's auto sector and the entire Canadian economy," said The Honourable François-Philippe Champagne, Minister of Innovation, Science and Industry. "With this historic investment in Stellantis to build thousands of electric vehicles every year, we are securing thousands of well-paying jobs in Windsor and Brampton. With a century of excellence by Canadian auto workers, today is one more step in our efforts to build a sustainable economy of the future that is part of Canada's path to net-zero."
"Brampton plays a significant role in Ontario's automotive sector and is home to top-tier manufacturers like our Stellantis assembly plant," said Prabmeet Sarkaria, Member of Provincial Parliament for Brampton South. "I'm proud that Brampton-built technology will help shape the next chapter in Ontario's electric vehicle renaissance, as today's investments continue to build tomorrow's innovations."
Quick Facts
•Over the past 18 months, the automotive sector in Ontario has seen almost $14 billion in investments for new vehicle production mandates and battery manufacturing.
•More than $7 billion of these investments is in transformative hybrid and electric vehicle production at Ontario assembly plants.
•Vehicle assembly and auto parts production directly supports more than 94,000 Ontario jobs, with hundreds of thousands of spin-off jobs in communities across the province.
•In 2019, before the pandemic, the auto sector contributed 16% of Ontario's manufacturing GDP, equivalent to 1.9% of Ontario's total GDP, or $13.9 billion.
•Ontario has committed $56.4 million over the next four years through the Ontario Vehicle Innovation Network (OVIN) to support innovation and transformation in our auto tech system.
•Ontario has 12 universities and 24 colleges with auto research and training programs, with over 63,500 science, technology, engineering and mathematics (STEM) graduates per year.
•The province is home to more than 300 companies and organizations pioneering connected and autonomous vehicle technologies.
•This investment will accelerate Ontario's 10-year plan Driving Prosperity ― The Future of Ontario's Automotive Sector. Phase 2 of Driving Prosperitydemonstrates the government's commitment to transform the province's automotive supply chain to build the cars of the future including the production of battery electric and hybrid vehicles, EV battery production, and increasing exports of Ontario-made auto parts and innovations.