Schneider Electric Hosts Free, Live Webinar for Food & Beverage Industry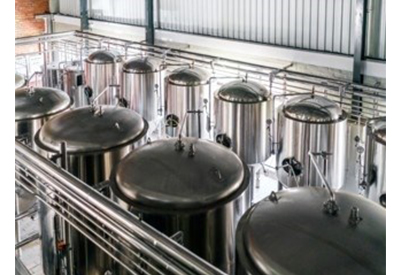 April 30, 2021
WHAT: Innovation Talk Webinar: Just Why is the Food & Beverage Industry Turning to Edge Computing
For next-generation Food & Beverage companies, industrial digitization brings improved production and heightened levels of visibility and traceability across the supply chain. The focus is on optimizing operations, making data-based business decisions, and creating tangible results for sustainability performance and cost savings. To capture these benefits, plant and operations managers, industrial system integrators, and IT professionals can't rely solely on cloud computing. They're turning to edge computing to enable the speed and resiliency that IIoT applications demand for analytics, asset management, planning, and more.
Join experts from Schneider Electric, ProLeit, and Stratus Technologies for a free, live webinar. They'll discuss use cases showing how edge computing is helping Food & Beverage companies accelerate business resilience and sustainability, the secret sauce to long-term success.
WHEN: May 18, 2021, Tuesday, from 10:00-11:00 a.m. EST
WHERE: Wherever you are – Register for the live, free webinar here.
WHO: Schneider Electric is a major provider in the digital transformation of energy management and automation. Schneider's purpose is to empower all to make the most of their energy and resources, bridging progress and sustainability for all.
Presenters for this webinar include:
Mike Jamieson, CPG Segment President, Schneider Electric – Jamieson leads Schneider's global sales and marketing efforts across Food & Beverage, Life Sciences, and Household & Personal Care.
Martin Lutz, CEO, ProLeiT Corp. – Lutz works to bring ProLeiT's global success as a supplier of automation and MES solutions to the USA to help industries make the most efficient use of 21st century technology.
Greg Hookings, Head of Business Development for EMEA, Stratus Technologies – Hookings leads Stratus' business development and consulting activities across the EMEA region.
Jean-Baptiste Plagne, VP Product Management for Edge Computing Solutions, Schneider Electric – Plagne leads the offer creation of Racks & Enclosures, Power Distribution Units, Micro and Row Data Center Systems.
WHY: IDC predicts that by 2024, 70% of G2000 organizations will have invested in a common IoT platform layer that provides access to data collected through various point solutions. This data must be securely captured, processed, stored, and analyzed — with no latency or data gaps.