ABB Helping to Prepare Students for Future of Work
ABB is working closely with educators to close the automation skills gap with a new robotics education package.
July 24, 2023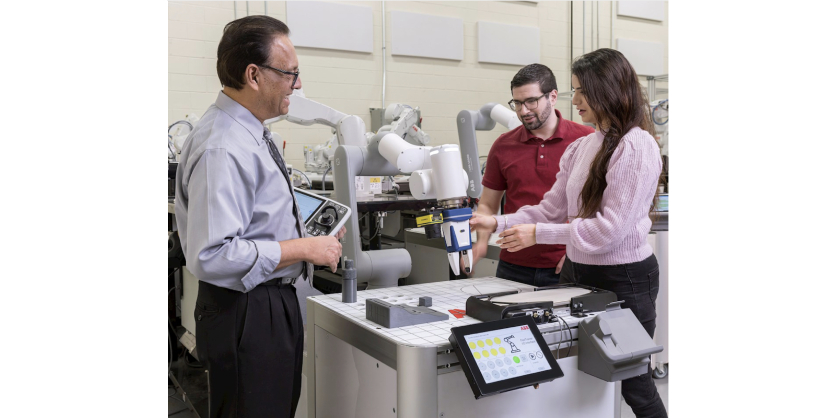 ABB helping to prepare students for future of work. The future of work is changing. Automated technologies are increasingly a part of the working world, which requires a new generation of tech-savvy employees who can master the technologies and find new ways to work with them. For both current and future workers, the challenge is to ensure that their skillsets are complementary to automated technologies, allowing them to use the technologies to find ways to make themselves more productive. With its extensive experience and portfolio of robotic solutions, ABB is assisting educational institutions with the training needed to teach robotic and automation skills to today's students who become tomorrow's workers.
ABB is working in numerous projects to help students in schools, colleges, and universities worldwide understand the enhancements robotics is bringing to industries ranging from engineering and manufacturing to architecture and product design. The most recent project is the ABB Robotics education package for schools, colleges, and universities. Developed by industry experts, the package empowers students from all backgrounds to excel in robotics and automation.
The ready-to-use education package, which is part of ABB Robotics global campaign to help workers thrive in this new era of automation, includes a GoFa collaborative robot (cobot), teaching materials and a globally recognized technical qualification.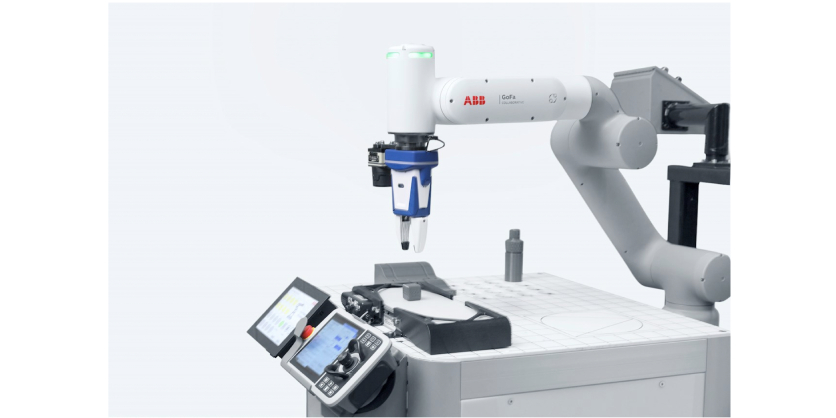 "With robotic automation increasingly embraced by multiple sectors, from manufacturing and distribution to retail and healthcare, companies are looking for people with the skills needed to handle robots and automation," explains Andrea Cassoni, managing director of the General Industries Business Line for ABB Robotics. "By enabling schools, colleges and universities to easily create and run robotics training courses that are recognized by industry, ABB's Robotics Education Package is closing the technology skills gap by preparing students for the automated workplace."

Andrea Cassoni, managing director of the General Industries Business Line for ABB Robotics
Although some 80 percent of global educators see automation shaping employment in the next 10 years, only one in four education institutes incorporate robotics into their curriculum*. Overcoming the current lack of teachers trained in robotics and automation, and the difficulty in incorporating robotics training into the curriculum seamlessly are the two primary aims of this new undertaking.
The focal point of the package is the Education Cell, which features a fully functional ABB GoFa collaborative robot. Mounted on a compact tabletop, the award-winning ABB GoFa is an easy-to-use cobot that helps students learn real-life industrial applications such as pick-and-place and 3D printing. Students as young as 15 can use the robot, with no need for any prior engineering knowledge thanks to ABB Robotics' lead-through and ABB's Wizard Easy Programming.
More Information
ABB Robotics Education Package
Related Story
With the sale of robots hitting record levels, Marc Segura, ABB Robotics President is making several predictions on key trends in robotics automation for 2023.
"The impact of global labor shortages is increasingly being felt by many businesses while they try to keep pace with customer demands," said Marc Segura, ABB Robotics President. "This, coupled with global uncertainty, disrupted supply chains and rising energy costs as a result of world events in 2022, means more companies are looking to robotic automation as a way of increasing flexibility, building resilience and making their operations more sustainable."

Marc Segura, ABB Robotics President