Allied Electronics & Automation Adds Three Pneumatics Suppliers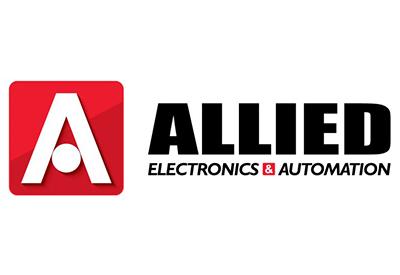 October 8, 2021
Allied Electronics & Automation added six new suppliers in September, expanding its roster of more than 550 world-class suppliers. Quincy Compressor, Chicago Pneumatic Compressor, and BelAire Compressors enhance Allied's pneumatics and fluid control product offerings.
Encoder Products Company (EPC) adds new sensors; Rosenberger offers connectors products; while Southwire Tools & Equipment continues to expand the cable management products in wire and cable. New products from these suppliers are now available at www.alliedelec.com.
Allied's recently added suppliers include:
Allied continues to add products and suppliers to its facilities cleaning and maintenance inventory. As part of its focus on improving the customer experience, Allied will continue to expand its product portfolio throughout 2021 and beyond to meet customers' wide-ranging needs. In 2020, the company added more than 50 new best-in-class suppliers to its linecard, bringing more than 10,000 new ready-to-ship product lines to customers. Allied has also recently doubled the capacity of its Fort Worth distribution center and provides online customers with tens of thousands of 360-degree high-resolution images, more than 1.1 million up-to-date product data sheets, expert advice on a wide range of topics, and a connection to the company's global DesignSpark free online engineering collaboration platform.