ABB Recognized as One of Canada's Best Employers for 2023 by Forbes Magazine
February 8, 2023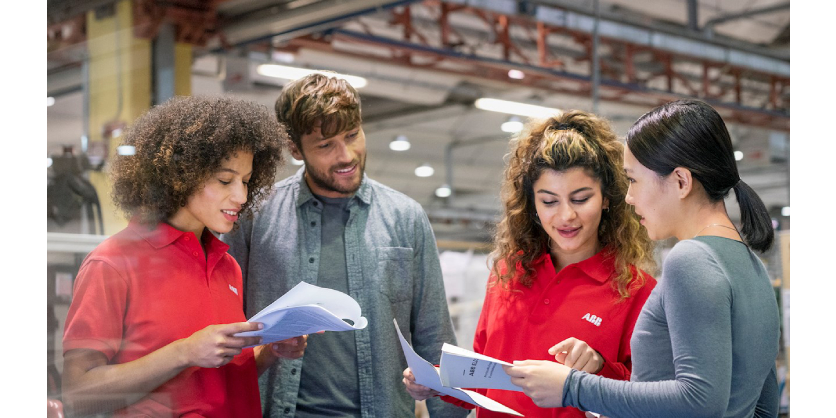 For the eighth year in a row, ABB Canada is ranked as one of Canada's top employers by Forbes magazine.
The company ranked #5 in the Engineering, Manufacturing category.
This award is the third top employer recognition ABB Canada has been awarded since the start of 2023.
Forbes magazine has released its annual ranking of Canada's best employers for 2023 and for the eighth year, ABB is among the most recognized employers in the country.
The ranking was based on a survey of more than 12,000 Canadians employed by companies and institutions with a minimum of 500 employees. Participants were asked to respond to a multitude of questions, including a rating for their current employer and other Canadian organizations. These results were factored into generating a list of the top 300.
"We are pleased to receive this recognition and be amongst such established institutions. The dedication, commitment and expertise of our employees is what makes ABB strong," says Katie Bessette, Country Human Resources Manager at ABB Canada. "Creating a work culture that fosters employee growth, well-being and development helps us attract and retain the best talent in Canada. I believe that this recognition is a testament to the strength of our talented workforce.

Katie Bessette, Country Human Resources Manager at ABB Canada
ABB Canada operates 29 locations across the country and employs over 3,100 people. The company is committed to the workforce of the future, and to helping Canadians lead the way in the industries that it serves.
More Information
Forbes's Best Employers for 2023, and to access the digital publication
Career opportunities with ABB in Canada
Related Story
This marks the third consecutive year that ABB Canada is named one of Canada's Top 100 Employers.
Listening to the needs of its workforce, the company has launched programs and initiatives adapted to the new ways of working.
The organization distinguishes itself for providing a healthy and safe work environment that enables employees to reach their full potential.
ABB is recognized for the third consecutive year as one of Canada's Top 100 Employers. This award underscores the company's approach and vision of creating a safe and healthy work environment for its employees.