The New Simple—Double Sheet Sensors with IO-Link Interface from Pepperl+Fuchs
June 16, 2022
Reliable double material detection is easier than ever before with the new range of IO-Link double sheet sensors in an M18 or M30 design from Pepperl+Fuchs, the market leader in ultrasonic sensor technology. Whether detecting paper, foil, wood, metal, or even highly reflective solar wafers, UDC-18GS-*IO-* and UDC(M)-30GS-*IO-* sensors stand out from other standard double sheet sensors on the market thanks to their incomparably simple parameterization and maximum flexibility.
Predefined Threshold Values for Simple Commissioning
The combination of an ultrasonic emitter and ultrasonic receiver provides the technical basis for the solution, continuously monitoring the material flow in a machine using ultrasonic pulses. The sensor uses changes in amplitude to detect whether a second layer of material has been added. During commissioning, the devices support users through an integrated alignment aid that uses LED sequences to indicate whether the emitter and receiver are correctly aligned with each other. Futhermore, the new double sheet sensors offer three predefined threshold value settings for different material thicknesses. Users can switch between these different settings quickly and easily via two sensor inputs or IO-Link.
If the application requires custom settings in addition to the presets or if the entire machine control is based on teach-in procedures, changes can be made using the PLC on the sensor's teach-in input. Accordingly, the sensor actively reports back to the controller whether remote teaching-in has been successful via a digital output. This means that the new double sheet sensors can also be easily retrofitted to existing machines. Alternatively, an IO-Link interface built into the sensor is available for teach-in processes. For configuration via IO-Link, Pepperl+Fuchs offers a device DTM via PACTware and function blocks for controllers.
.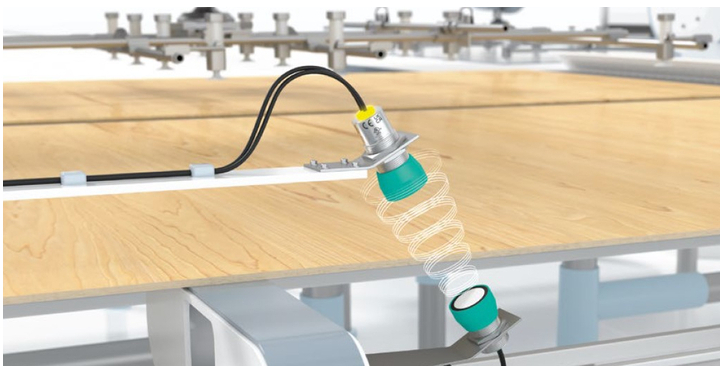 Deeper Insights Through IO-Link
In addition to simplified commissioning and the ability to make adjustments during live operation, the IO-Link interface of the double sheet sensors unlocks new potential for machine analysis and maintenance. The IO-Link interface enables access to all sensor parameters, diagnostic data, and process data without additional wiring effort. For example, live monitoring of process data can help to check the threshold value settings in the sensor depending on the material currently being run and its specific damping behavior. This results in sensor parameters being set correctly, fewer false detections, and thereby higher machine availability.
Temperature indicators and operating hours counters are additional diagnostic tools that enable reliable condition monitoring and predictive maintenance. When maintenance is required, a localization function helps to identify the affected sensor in the system: The controller uses a specific sensor parameter to trip the relevant sensor, which is identified by flashing LEDs. This allows maintenance operations to be performed precisely and in time
Automatic Synchronization and Push-Pull Outputs
If the double material detection scenario requires several double sheet sensors in close proximity to each other, new devices will be synchronized automatically by the integrated function. A simple single-wire connection between up to ten sensors prevents reciprocal interference, thereby further increasing functional reliability. Unlike previous versions, the new double sheet sensors from Pepperl+Fuchs are equipped with push-pull outputs, which allows users operating at international level to save on the storage costs they used to incur for PNP and NPN versions.
Highlights of the Double Sheet Sensors
•Versatile: From paper to metal—simple double material detection with just one setting
•High machine availability: Integrated IO-Link interface enables access to sensor parameters, diagnostic data, and process data
•Quick commissioning via the set of default threshold values, IO-Link, or simple teach-in with feedback
•Maximum process reliability: Automatic sensor synchronization when using multiple sensors in a confined space
Learn More About Double Material Detection!
Download our technology guide for ultrasonic double material detection now! This free PDF document explains the sensing principles, influencing factors, and criteria for selecting the right sensor. Download here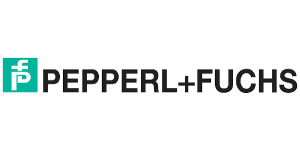 To learn more about the Double Sheet Sensors with IO-Link Interface from Pepperl+Fuchs visit the Product Page by clicking here