Super-Long Life for High-Load Drive Ball Screws – NSK Develops New Technology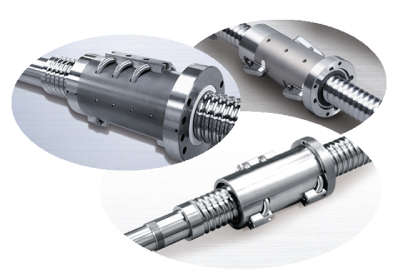 April 13, 2022
NSK Ltd. has developed a new technology that significantly extends ball screw life in high-load drive applications. Products with this technology are expected to be adopted by industrial machinery makers shifting to electric designs. Through this and other technologies, NSK continues to contribute to electrification and productivity increases industrial machinery.
Products adopting the technology will be available for order in select regions from June 2022, with a global rollout to follow. NSK aims to achieve 1.2 billion yen in sales of these products by 2024.
·Up to 2 times longer life achieved through optimization of load distribution
·Resource conservation through long life and downsizing of machinery
Development Background
With the SDGs and carbon neutrality initiatives advancing in many countries, there is a need to enhance environmental friendliness and functionality in a wide variety of industrial machinery.
Makers of injection molding machines and servo presses are switching from hydraulic to electric drive systems using servo motors and ball screws to save energy. Further, the shift to EVs is driving increased adoption of plastic parts in the automotive industry to reduce vehicle weight.
Demand is increasing for high productivity electric injection molding machines capable of handling more complex shapes and larger sizes. To improve the productivity of electric injection molding machines, makers are looking to "high-cycle" designs offering higher feed rates. High feed rate operation increases the distance by ball screws travel per unit of time, increasing wear, so there is demand for ball screws with longer life.
Against this background, NSK developed long-life technology that extends the life of ball screws in high-load applications such as electric injection molding machines and servo press machines.
Mechanism
The load on different areas of the ball circuit (load distribution) becomes uneven (Fig. 2) as the load on the ball screw increases. This reduces the life of the ball screw due to load overly concentrating on a specific area of the circuit (high load on a small subset of balls).
NSK developed technology that balances load distribution more evenly, thereby extending the life of ball screws up to twice as long as conventional designs.
The new technology was realized through a combination of NSK's proprietary high-precision machining technology (including the development of dedicated machinery), NSK's digital twin simulation technology, and NSK's precision measurement technology (improved measurement accuracy by linking with machining data) (Fig. 3).
Features
Up to 2x longer life*
1.1-2x depending on specification, use case, and other factors
Enables downsizing
Dimensions are completely interchangeable with NSK's current equivalent models.
Benefits
·Contributes to the electrification of industrial machinery and improved productivity.
·Contributes to resource conservation through longer life and enabling smaller machinery designs (downsizing).
Configurations
·Screw outer diameter: 100-200 mm
·Models: HTF-SRC (other models available soon)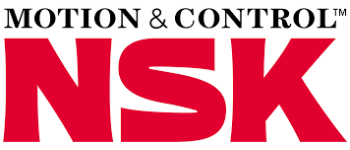 More about this new technollogy from NSK Americas coming soon.