Rollon Introduces Highly Adaptive Bearing for Light-to-Moderate Loads in Linear Motion Applications
March 8, 2023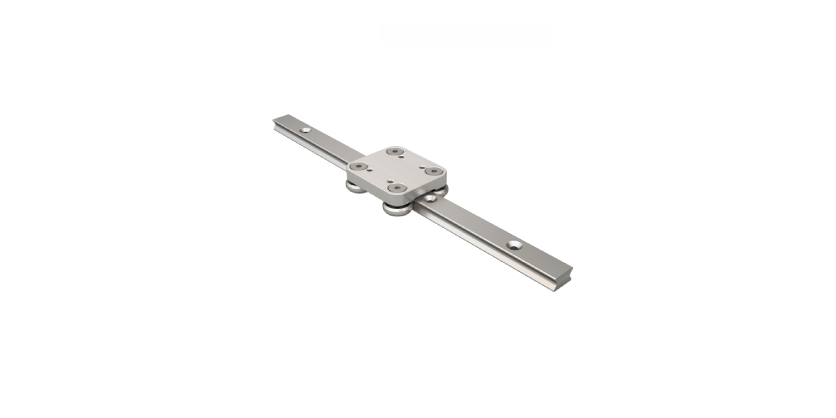 Rollon's MiniRoller Rail eliminates the noise, difficult assembly, misalignment and unnecessary weight typically associated with using linear guides with recirculating ball bearings in lighter-duty aerospace, medical, pharma, life science and packaging applications. It also offers machine builders exceptional flexibility with a variety of optional materials, surface treatments and mounting hardware and fasteners, including both metric and inch sizes.
The new linear bearing's induction-hardened and machined raceways reduce noise and deliver a long, reliable lifetime. It is highly impervious to environmental contaminants that can otherwise cause early failure. MiniRoller Rail also manages misalignment so installers can minimize surface preparation time. And, thanks to end chamfers, customizable mounting holes and optional locking Helicoils® — a requisite for aerospace designs — MiniRoller Rail gets up and running fast.
Additional features include:
Lifetime lubrication, lowering maintenance requirements.
Choice of cold-drawn carbon steel, stainless steel or aluminum alloy construction.
Weight-reduced high-quality bearing steel linear rails and sliders that allow for custom hole patterns.
Zinc or nickel plating and anodized aluminum for corrosion protection.
Ability to be equipped with rolling bearing pack sliders.
Rollon's MiniRoller Rail is well-suited for space-constrained designs, as well as designs that require a lightweight guide such as for armrests and trays in aircraft interiors. Each unit comes in the industry-standard size 12 mini-Monorail configuration, with rail lengths up to 2 meters standard or longer, if required.
More Information
Related Product
Combining sturdy construction, protective features and high-performance characteristics for load, moment control, speed and acceleration, the Plus System family features an anodized aluminum structure and steel reinforced driving belt. All series are available with stainless steel elements for applications in harsh environments such as those subject to frequent washes. A dedicated set of accessories enables easy assembly when building high-performance multi-axis systems.