Nidec-Shimpo Launches New Models of FLEXWAVE Precision Control Reducers
March 3, 3023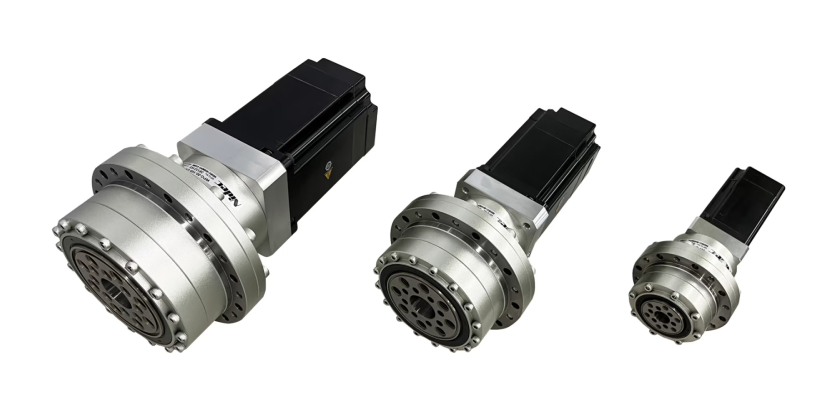 Nidec-Shimpo Corporation has announced that it has added adopter-combined gear-head types to its FLEXWAVE series of precision control reducers currently on sale.
Nidec-Shimpo's latest FLEXWAVE Gear Head Types
Since its June 2015 launch of FLEXWAVE precision control reducers for robots and machine tools, Nidec-Shimpo has, as of October 2022, shipped a total of more than one million units of the products, which are used in, among others, robots, artificial satellites, and semiconductor production equipment.
Conventional FLEXWAVE reducers, which are intended to be installed in robots, have frequently been sold as individual or assembly components, and installing a FLEXWAVE reducer in a commercially available servo motor would require the user to prepare components. On the other hand, the newly released gear-head types have adopters, which are attachments for installation in servo motors, remove the need for the user to prepare components, and enable the gear-head types to be installed in a servo motor of any dimension as they are (The gear-head types' input shafts employ the friction fastening method).
Made in response to customers' needs to install servo motors easily like our existing able reducers (planetary gear reducers), the new products incorporate the design technology for commercially available servo motors' attaching portions with FLEXWAVE reducers. This combination of the design technology employed for able reducers with the FLEXWAVE reducers that are used in every market has successfully minimized the need for the user to produce new components, and enhanced the latest reducers' general versatility.
Nidec-Shimpo stays committed to providing a wide variety of business fields with high-efficiency industrial machines that utilize the company's knowhow from its reducer and continuously variable transmission businesses, and to contributing to various markets.
More Information
Related Story
Nidec-Shimpo Corporation announced that precision control reducers of its FLEXWAVE series have been adopted to control the antennas of communications satellites produced by Canadian artificial satellite manufacturer MDA Ltd. ("MDA"). MDA, headquartered in Ontario, Canada, manufactures and sells artificial satellites, satellite systems, and robots for space use, among other products, and the Company's FLEXWAVE reducers are used to control the antennas of MDA-produced satellites.