New SureMotion LAHP Series Linear Actuators and Slides from AutomationDirect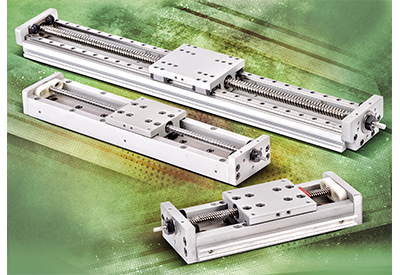 January 28, 2021
The SureMotion LAHP series linear actuators, slides, and accessories are XYZ Gantry components that allow creation of a motion system with up to three axes of movement.
These motor-ready linear actuators and sliding components have travel lengths of up to 910mm. They turn rotary motion into linear motion and provide a variety of X-Y and X-Y-Z positioning system solutions.
Options for mounting stepper or servo motors as well as a full selection of accessories complete a linear motion system. Actuators are available in ball screw and lead screw driven units. Undriven linear slides in the same lengths as driven actuators can be used to stabilize the x-axis.
SureMotion LAHP series components start at $848.00 and have a 1-year warranty.
Learn more by visiting https://www.automationdirect.com/ball-screw-actuator.