NEW: PITreader Keys – New Colours for Simpler Handling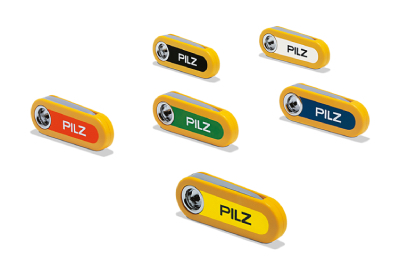 August 8, 2022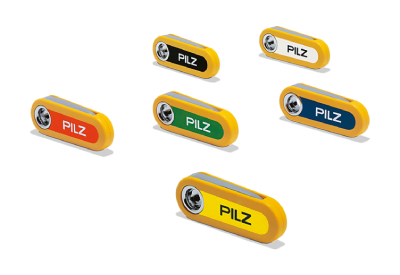 The generic PITreader Keys are now available in six new colours. As a result, the transponder keys for the reader unit PITreader can be distinguished at first glance and provide much simpler handling in practice. It's entirely up to you which functions you assign to the individual colours, as the RFID keys are freely programmable. So you determine which colours you assign to the different machine types, functions, zones or even operating modes.
PITreader S – Enhanced safety and usability for access permission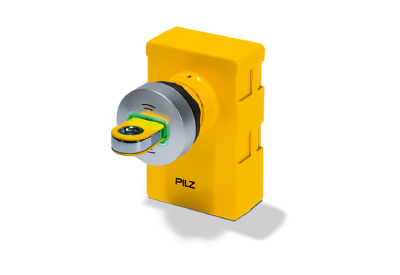 Integration of the OPC UA standard is new on the PITreader S. On the one hand, the use of certificates increases the security of communication between Server and Client. On the other hand, PITreader S expands the connection options to other manufacturers' systems, which also "speak" OPC UA.
Of course, PITreader S can be used to implement the requirements of access management for plant and machinery. You'll be familiar with this from the PITreader. Whether you require simple enables, implementation of authentication for specific functions or a complex, hierarchical permission solution, PITreader covers it all.
Access permission and operating mode selection
Clearly defined responsibilities and clear operation levels help to increase productivity, particularly on complex machines. For example, users are only to be provided with the operator panels and permissions that are actually relevant to them? That and many other functions are part of a modern system for access permission.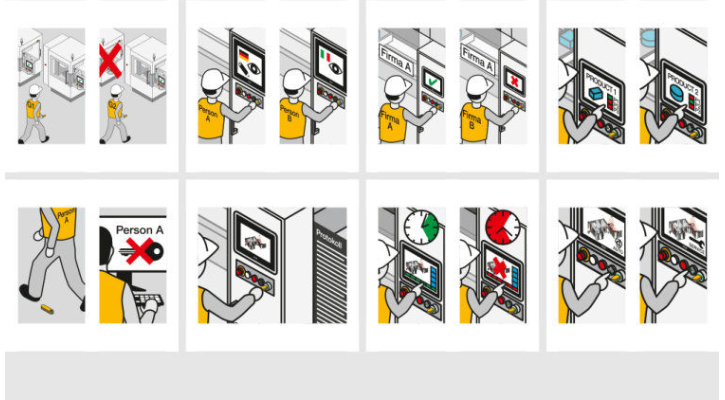 Find the right solution to suit your requirements!
Access permission
Safe operating mode selection and access permission
Safety & industrial security solutions
The application examples in the following video illustrate the safety & industrial security solutions that can be implemented on your plant and machinery using PITmode fusion and PITreader.
pilz_pitmode_fusion_en_191120.mp4
Overview of PITmode models
PITmode fusion – the modular operating mode selection system
PITmode fusion is the modular version of the operating mode selection system. It consists of the reader unit PITreader with RFID technology and a separate evaluation unit (safe evaluation unit – SEU). The transponder keys are read and taught in the PITreader. The safe evaluation unit evaluates the selected operating mode and provides functionally safe switching between up to five operating modes. Safe permission management can also be solved entirely with PITmode fusion. By separating the components, PITmode fusion can be integrated flexibly into the design of existing control consoles and can be combined with existing pushbuttons.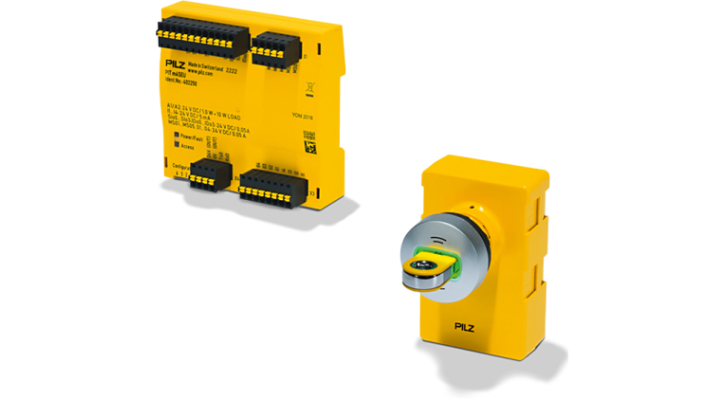 PITreader – control of access permission
With PITreader you can implement tasks relating to access permissions for plant and machinery. The options range from a simple enable and authentication of specific machine subfunctions to a complex hierarchical permission matrix. The transponder keys are available in a freely writeable version as well as with fixed, stored permissions. To protect against tampering, the RFID keys can be coded using PITreaders with company-specific programming. PITreader is flexible and can be used as a standalone device or in conjunction with a Pilz controller.
PITmode flex and PITmode flex visu – Operating mode selection with PITreader and Pilz controller
In conjunction with the small controller PNOZmulti 2 or the automation system PSS 4000, it is possible to use the PITreader not only to control access permissions but also to implement functionally safe operating mode selection. That's because the safe evaluation unit used to read the selected operating mode is already available as a function block in the Pilz controllers. The operating mode is selected via a pushbutton (PITmode flex) or via touch input on a PMI panel (PITmode flex visu).
PITmode – the compact all-in-one device
With the compact all-in-one device PITmode, the pushbuttons for operating mode selection and the safe evaluation unit are integrated in one device. Operating mode and permission are displayed safely via LED. The individual key coding prevents tampering. Ideal for international use, the operating mode selector switch is also available with pictograms for machine tools.
Benefits of the operating mode selection and access permission system PITmode
•Functionally safe switching of the operating mode through self-monitoring up to PL d
•Control of access permissions
•High protection against tampering due to company-specific coding
•Integrated web server for configuration of PITreader and transponder keys
•Read/write and data storage on key
•Teaching of transponder keys on the PITreader via coding
•Locking of data areas on the key
•Pre-installed group-based permission management
•Integrated user management
•Multicolour LED ring for user information
PILZ's product range: Operating mode selector switch PITmode
The operating mode selector switch PITmode enables the operating mode to be switched safely and access authorisation to be controlled – all in one unit