N Series of Robots by Epson Offers Unique Folding-Arm Technology
March 16, 2023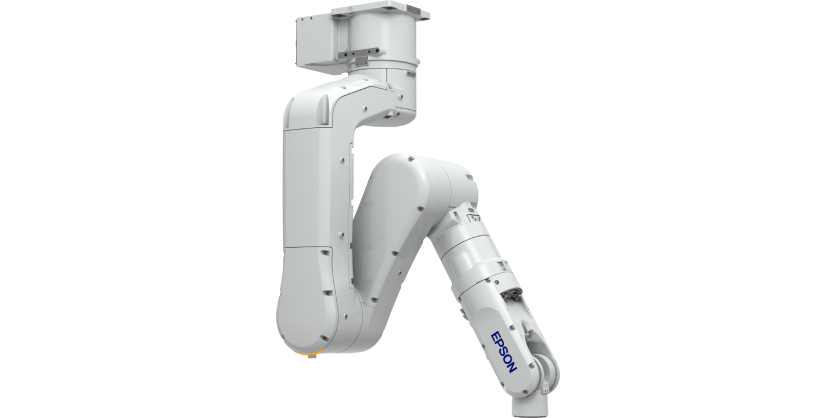 Epson industrial robots such as the n series are available through Advanced Motion & Controls Ltd. Manufacturers worldwide build millions of consumer products with Epson robots, from chainsaws and hard drives to electric toothbrushes and lightbulbs. This broad range of robotic solutions makes sure businesses always have the most appropriate robots available for their specific needs.
The Epson portfolio includes three models of Flexion compact six-axis robots in the N series, all of which operate with a unique folding-arm technology.
N series: Perfect for extremely compact spaces
All three robots in the N series work with the Epson RC700A controller. The Flexion N2 compact six-axis robot offers a reach of 450 millimetres (mm) and a maximum payload of 2½ kilograms (kg). The folding-arm technology allows this unit to function in extremely compact spaces, compared to competing robots of similar sizes. The N2 maximizes motion efficiency for quicker cycle times, and its innovative tight-space motion capability keeps arm extremities out of the way. Users get maximum motion efficiency with a small footprint.
Manufactured in two sizes, the Flexion N6 six-axis robot blends a longer reach with a revolutionary design. With a reach of 850 or 1,000 mm and a payload of up to six kg, this model has a unique ability to fold under itself, which reduces intermediate points and shortens cycle times. Also available from Advanced Motion & Controls, the N6 is perfect for vertical loading/unloading tasks and offers the peak of motion and workspace efficiency. The robot also uses tight-space motion capability similar to the N2's.
Both the N2 and the N6 employ a function exclusive to Epson products: Residual Vibration Technology. Whereas competing manufacturers of six-axis arm robots must add size to get the rigidity needs for reasonable arm performance, this Epson technology allows slimline arms to produce outstanding speed, precision, acceleration/deceleration rates, and more. Reducing vibration is essential to high performance, so Residual Vibration Technology uses Epson QMEMS sensors to lower vibration substantially by detecting and canceling vibration.
Epson industrial robots, including the Flexion N series, are suitable for endless application possibilities, especially in consumer products.
More Information
Related Product
Advanced Motion & Controls Ltd. supplies automation solutions by Epson Industrial Robots, and they work with the Epson RC+ line of industrial automation development software. Epson RC+ provides powerful tools and features that take automation efficiency to new places. It allows all components to interface with each other in one environment, for seamless integration. This advanced software suite comes with Epson SCARA and six-axis robots, without any recurring licencing fee.