Industrial Process Control Learning Systems from Festo
October 17, 2023
Find your Learning System
Discover a cost- and space-savvy way to build universal skills in measurement, operation, control, optimization, and troubleshooting of industrial process control loops with the industrial process control learning system.
Designed for learning environments, the systems are sturdy, safe, fully customizable to meet various training requirements, and backboned by a collection of turnkey courses.
Festo's Industrial Process Control Learning System is ideal for career and technical schools, higher education institutions, and training centres of industrial companies!
The right solution for all requirements: In the catalogue and online shop Festo offers products, systems and services for pneumatic and electrical control and drive technology – for factory and process automation.
More Information
Industrial Instrumentation and Process Control
Related Story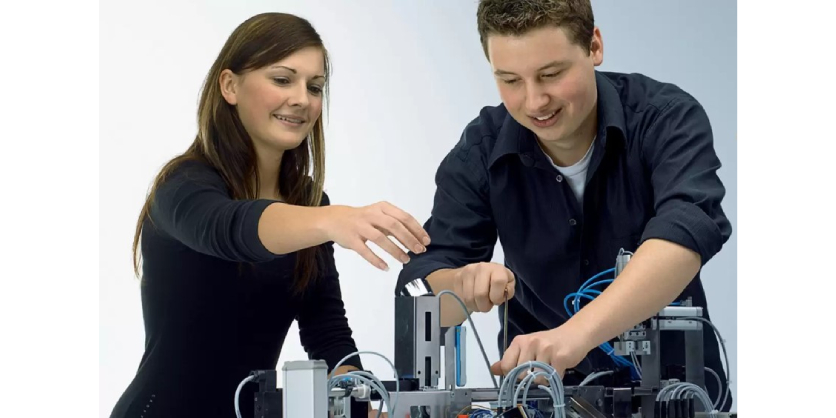 Festo is a global leader in technical education. As an international partner to training institutions, governments, government agencies, and businesses, Festo designs and implements training systems and labs, as well as learning systems and training programs. They systematically prepare skilled professionals for working in dynamic and complex environments. Festo Didactic is an education company with deep roots in manufacturing automation and leverages its industry expertise to offer a wide range of learning solutions that support skills development in all aspects of mechatronics and factory automation. Their customer base includes Secondary Schools, College, Universities, and Industry.