Factory Drive Recorder from Omron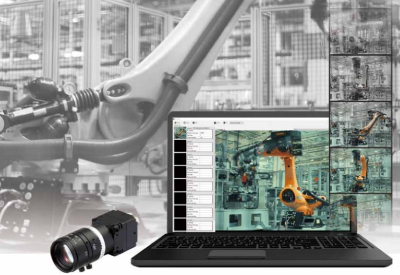 September 9, 2022
The Omron Factory Drive Recorder offers users the ability to optimize their machine troubleshooting and minimize the time it takes to solve problems in the field through the combination of Omron Industrial Cameras and the easiest to use Event Capture Software on the market.
The Omron Factory Drive Recorder combines Omron's incredibly robust and diverse Industrial Camera line with a brand new Event Capture Software to achieve an incredibly simple to use and feature rich solution for companies looking to monitor automation for error detection and provide an easier way to record and evaluate potential problems.
Whether a company is looking to monitor for error detection or if you want to record specific periods of time based on external triggers, the Factory Drive Recorder is the perfect event capture software for the application.
Omron's brand new Factory Drive Recorder software gives engineers the ability to record up to 5 minutes before or after a designated incident. The Factory Drive recorder has the capability of up to 8 cameras on a singular system, giving system designers the ability to record with up to 8 different locations within the system when an incident occurs. Engineers can utilize 4 different triggering methods to trigger the software to record; Time based trigger (trigger every X period of time), Motion Detection ( ex. When a door is opened), Master Image Comparison, or from a Hardware trigger signal (whether from a sensor, plc, or other external source).
The Omron Factory Drive Recorder is compatible with the M Series GigE Vision, B Series GigE Vision, M Series USB3 Vision, & UVC Omron industrial cameras. These cameras feature resolutions from 0.4 to 20 MP, and frame rates as high as 527 FPS, including a multitude of high end Sony Pregius sensors with Global Shutter. The integration of Omron's top of the line Industrial Cameras with the ease of use of the Factory Drive Recorder software provides engineers with one of the easiest to use event capture softwares on the market today, with the power and quality Omron is known for in the field.
To learn more about the Factory Drive Recorder from Omron, download the Product Page by clicking here or visit the Product Page by clicking here