Schmersal Quality Compact Limit Switches available at AutomationDirect
February 23, 2023
AutomationDirect has added new Schmersal compact limit switches that provide an affordable solution for a variety of object detection applications. Their small size allows easy installation in confined spaces.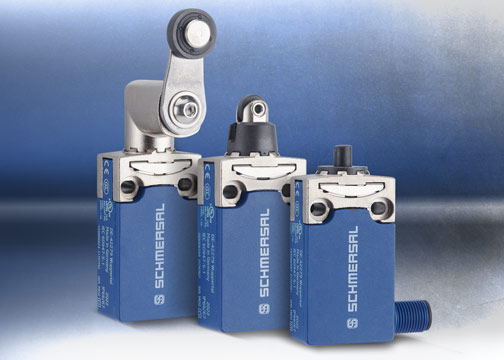 These rugged limit switches offer a 31mm body width, with a 45-degree adjustable, die-cast zinc head, and a thermoplastic housing. Several actuator styles are available, including plunger, plunger with roller, side rotary lever with roller, and adjustable rod.
Schmersal compact limit switches are available with N.O. and N.C. contacts, snap or slow break-before-make action, and an M12 quick-disconnect connection or a 2m pigtail with right or bottom cable exits.
The new Schmersal compact limit switches come with a 1-year warranty, are UL listed, CE marked, RoHS compliant and start at $37.00