Why Omron's Stand-Alone Safety Kits Are the Best Way to Add Safety to Your Applications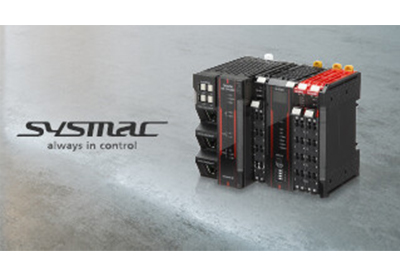 December 10, 2020
For manufacturers seeking to improve system design, promote easy integration and enable rapid diagnostics of equipment issues, it helps to have a safety solution that supports a variety of networking options and minimizes hardware requirements. Omron's new Stand-Alone Safety Kits are uniquely designed to do just that.
The kits are ideal for adding safety to machines of any size, thanks to several options that pair NX Series safety controllers with different couplers supporting EtherNet/IP, Functional Safety over EtherCAT (FSoE) and CIP Safety. The kits' flexibility makes it easier to select the right technologies for your project and meet your machine safety requirements.
Why do we call it 'Stand-Alone Safety'?
Contrary to what many people think, the term "Stand-Alone Safety" doesn't refer to the machine size or indicate whether the safety solution is part of an IIoT network. Rather, the term signifies that the safety controller and the programmable logic controller (PLC) handling the machine control don't share a common development environment.
This typically occurs when the safety controller and the PLC are from different manufacturers, but it can also be the case when they belong to different product generations from the same manufacturer. Since it refers to the relationship between the safety controller and the machine PLC, an individual machine or an entire process line can have a stand-alone safety solution.
In such solutions, the safety controller and the PLC must share status updates via a communication protocol. The most common one is EtherNet/IP, which simplifies integration between the safety system and popular PLC platforms. The best solution for supporting larger systems with remote safety I/O is to use a safety network like CIP Safety over EtherNet/IP.
A separate safety network helps add remote I/O to the system and integrate third-party safety devices. In addition, a safety network decreases installation costs by simplifying the wiring and configuration of the safety system.
Key benefits of using a stand-alone safety system
With a safety solution like Omron's Stand-Alone Safety Kits, manufacturers can obtain a better system design that simultaneously shortens the design cycle and enhances flexibility. Forecasting production requirements can be challenging, so a safety solution adapts and grows according to current and future needs provides peace of mind for any investments to come.
Stand-alone solutions also simplify integration by reducing the time required to incorporate safety into retrofit projects. Manufacturers can tackle common challenges by adding a safety system that's easy to integrate and monitor within a reasonable time frame.
Finally, stand-alone safety systems enable quick diagnostics during commissioning and maintenance, which in turn minimize downtime and maintenance work with intuitive tools and eliminates the number of dedicated tools for each piece of equipment.