Why Omron's NY Series Industrial PC (IPC) Is the Perfect Host for Omron AVEVA Edge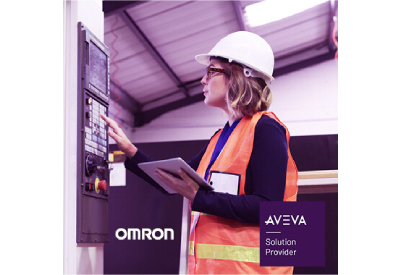 October 27, 2022
Omron's partnership with AVEVA Edge makes machine visualization easier than ever. Although this solution is designed to work well across all industries regardless of platform, some platforms work even better – particularly the Omron NY Series Industrial PC or NY ICP for short.
Omron AVEVA Edge is a powerful, affordable, and easy-to-use supervisory data control and acquisition (SCADA) software with a custom tag/variable-based driver set for Omron controllers and devices. Let's look at the advantages of using Omron AVEVA Edge with the NY Series IPC.
Built-in Sysmac control streamlines the Omron AVEVA Edge/NJ controller combo
Versions that have built-in Sysmac NJ machine control mean that you can have Omron AVEVA Edge and the Omron NJ controller in the same IPC box or panel PC. This streamlines your efforts to incorporate Industrial Internet of Things (IIoT) and SCADA in your customers' environments.
The NY IPC is guaranteed by Omron to operate seamlessly with Omron AVEVA Edge thanks to a wide selection of CPU choices, solid state hard drives, RAM, screen sizes, and box and panel PC versions. You can also take advantage of higher-reliability versions that lack fans or rotating hard disk drives.
Powerful graphical processor supports visualization
The NY IPC with Aveva Edge SCADA visualizes production information in the Fog and on the Edge of a factory and integrates data throughout the factory using a built-in graphical processor. It can also be a bridge to utilize solutions in the Cloud. Its superior processing capabilities drive IIoT adoption for leveraging large amounts of production data.
These capabilities make the NY IPC an ideal platform for artificial intelligence applications and other solutions that require more advanced processing capabilities. Its human-machine interface (HMI) systems are multi-touch, using the latest projected capacitive technology that enables false touch detection and gloved operation.
For more on Omron's AVEVA Edge Software, click here
For more on Omron's NY Series Industrial PC, click here