The Future Is Digital: How Industry Is Moving Towards Sustainability
August 16, 2023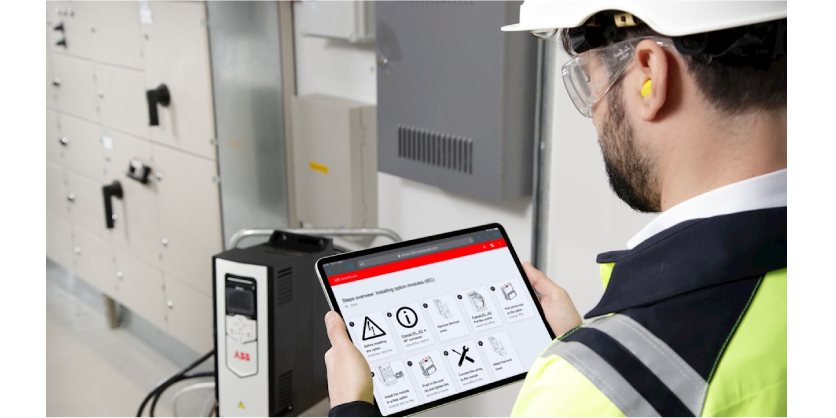 By Avikul Hemmad
While climate change is top of mind for everyone, industry plays a critical role.
As the biggest consumer of natural resources and the largest source of greenhouse gas (GHG) emissions, industry faces a major challenge. How can we lower emissions and reduce resource consumption while delivering more productivity and profitability—on a short timeline, given the state of the planet?
In recent years, an increasingly popular approach in industry has been digitalization.
Digitalization: the way forward
Current digital solutions can address these sustainability challenges. Most solutions, such as ABB Ability, constitute the "Industrial Internet of Things" (IIoT)—a concept that emerged within the past five or six years.
IIoT melds operational technology with information technology, digitally connecting physical devices and equipment to each other and the cloud. Data is then collected from the connected devices and equipment to provide visibility on asset health, resource, and energy management. This enables advanced data analytics—including machine learning and artificial intelligence—to empower better and faster decision-making.
With full remote visibility, industry can access real-time insights that help minimize risks, energy and resource usage while maximizing performance and efficiency. This translates into lower GHG emissions and costs, making it better for the planet and profits.
Better planning for more sustainable practices
Digitalization allows for better decision-making and planning. Preventive maintenance activities can be scheduled and tracked with the data collected, but it also lends itself to predictive maintenance. The system will flag potential issues before a breakdown to enable pre-emptive action.
In Canada, this is especially useful. Sites may be remote, and sending out a technician can be timely and expensive, especially in extreme weather. IIoT and remote visibility inform managers ahead of time. As a result, the technician knows what to expect and will equip accordingly. Organizations can better predict and schedule regular maintenance, limiting unexpected downtime and minimizing additional site visits to save time and reduce emissions.
Digitalization enhances and facilitates planning by controlling power and energy loads. ABB Ability's all-in-one function Power Controller does just that: it controls power by switching loads on or off. It monitors and controls loads, load priorities and peak times to provide energy efficiency and savings without compromising productivity or performance. This proves very beneficial in places like Ontario, where electricity rates vary depending on peak times.
Next steps on the road to digitalization
Digital solutions are fundamental to decarbonizing industry. However, most industrial organizations have yet to reach their full potential in terms of digital transformation. But it need not be daunting: digital transformation can be easy.
Digital plug-and-play solutions, such as ABB's EKIP UP, can be integrated into any application. This allows for gradual digital transformation while providing immediate readings and insights. As a result, the benefits increase cumulatively over time. With growing trends towards electric vehicle (EV) usage and charging stations, this can't come soon enough. Moving forward, we will need even more data and connectivity to handle and manage growing EV charging needs.
The road ahead
Digitalization and sustainability must come together.

We need to make sustainability core to the industry mission. We need to make informed decisions that drive better, more efficient practices.

We need to look to the future. And the future is digital.
More Information
Related Story
ABB recently released the findings of a new global study of international business and technology leaders on industrial transformation, looking at the intersection of digitalization and sustainability. The study, "Billions of better decisions: industrial transformation's new imperative," examines the current take-up of the Industrial Internet of Things (IoT) and its potential for improving energy efficiency, lowering greenhouse gas emissions and driving change. The goal of the new ABB research is to spur discussion within industry regarding opportunities to leverage the Industrial IoT and empower companies and workers to make better decisions that can benefit both sustainability and the bottom line.