Reducing Control Cabinet Size With Decentralized Automation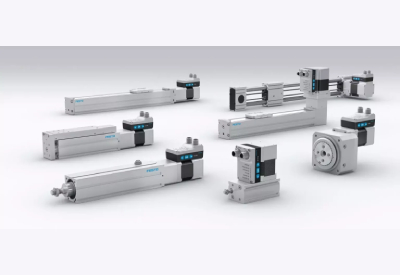 May 6, 2022
In manufacturing environments, real estate is precious. One of the best and easiest ways to save space is through the machine control cabinets used in electric and pneumatic automation. Traditionally, control components — from the cables to the programmable logic controller (PLC) to valve terminals in pneumatic systems — existed in one or more large cabinets.
Now, with the ongoing development of fieldbus technologies, many machine designers have begun distributing control components throughout the machine, reducing cabinet size and simplifying the connectivity inside.
This decentralized automation strategy can involve a number of communication protocols. Keep in mind, whatever protocol and bus architecture you choose, your electrical components and valve terminals should be easily adaptable to any networking task. It is for these reasons that we design our components to be agnostic in terms of their connectivity, enabling you to adapt them to fieldbus and Ethernet protocols like EtherNet/IP, PROFINET, EtherCAT, Modbus TCP and IO-Link, to name a few.
By taking advantage of these communication protocols, it becomes possible to install devices outside of the control panel entirely, taking us one step closer to cabinet-less machines.
Examples of devices include the following:
•The CPX-AP-I is a decentralized, remote input/output (I/O) system that lets you integrate I/O modules and existing valve terminal interfaces into host systems. Based on our innovative AP system communication, the CPX-AP-I ensures seamless communication between workpieces and the cloud. Thanks to its real-time capabilities and short bus cycles, it is ideal for fast production processes and high-speed data transfer.
•The Simplified Motion Series (SMS) bridges the gap between pneumatics and smart electric automation. Easy to configure and operate via Digital I/O or IO-Link, the SMS is ideal for end-to-end positioning tasks, pressing and clamping.
•Our VTUG valve terminal includes an IO-Link fieldbus module for connection to the controller and offers up to 24 valve positions on a single terminal. This device also saves space should you need to install it within a control cabinet. Thanks to a manifold rail, you can mount the VTUG directly onto the cabinet wall, eliminating the need to install any tubing, saving space and reducing engineering time and costs.