Ask a Bishop-Wisecarver Engineer: How Do I Protect My Linear Guide Wheel Bearings?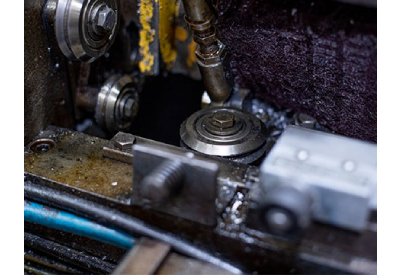 July 28, 2022
Alex's Answer:
The environment always determines the type of guide wheel bearing protection you should choose so let's discuss the 4 main options:
1. Sealed –
2. Shielded –
3. Sealed and Shielded –
4. Special Configurations –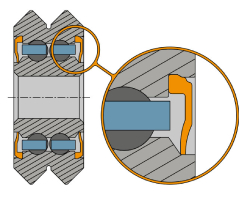 Sealed –
Environments with heavy concentrations of liquid or fine powdery particulates can displace and/or change the properties of the bearing lubricant, causing premature wear and failure of the bearing balls and raceways. Specifying a sealed bearing for this operating environment can prevent damage to the bearing elements, ensuring the predicted lifespan of the system.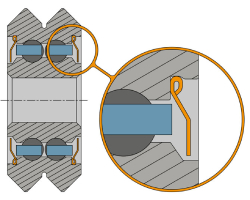 Shielded –
Generally, shielded bearings are used in environments with heavy concentrations of large particulates such as metal flakes that can work their way between the balls and bearing raceways. The larger debris can cause premature wear and damage such as brinelling or spalling.
The next two options are more specific to Bishop-Wisecarver's DualVee technology and may not apply to other vendors: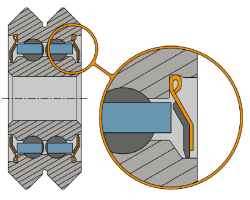 Sealed and Shielded –
Bearings that feature shields and seals combine the advantages of both sealed and shielded wheels. The shield protects the seal from damage by large particulates, while the seal protects the bearing elements from the fine particulates and liquid that the shield is less effective against.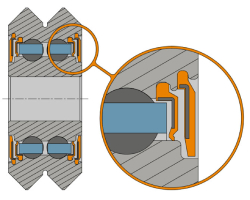 Special Configurations –
The washdown bearing includes a patented inner seal and outer shield design. The design of the outer shield allows it to act as a momentary seal when subjected to pressure from high velocity fluid such as washdown spray. The pressure causes the shield to deflect and conform to the wheel's metallic surface. When the pressure is removed, the shield returns to its normal position, allowing liquid and debris that entered between the shield and seal to drain out or be spun out by centrifugal force when the wheel rotates.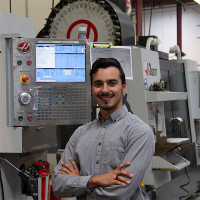 Go to www.bwc.com for more details on our innovative motion solutions that thrive in harsh and extreme conditions. Contact Alex and the application engineering team at AE@bwc.com with your questions.
Engineer and product manager at Bishop-Wisecarver, Alex Marques, answers your industrial motion questions.