Omron Foundation Donates Over $1 Million to Marquette University Opus College of Engineering for the Omron Advanced Automation Lab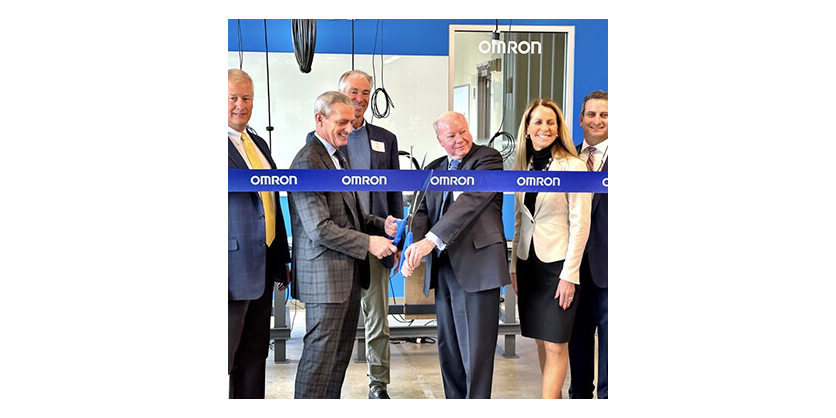 March 9, 2023
The Omron Foundation, has gifted over $1 million to Marquette University's Opus College of Engineering to establish the Omron Advanced Automation Lab. This lab provides Marquette University students with hands-on, industry-relevant experience in designing, building, and testing solutions that use state-of-the-art automation technologies. These hands-on experiences are essential for understanding the capabilities of any industrial system.
Part of Omron's donation to Marquette University included a variety of its own advanced automation solutions such as collaborative robots, industrial robots, vision systems, safety components, and other next-generation technologies. The lab will act as a multidisciplinary space that educates both engineering and business students on ways to implement Industry 4.0 into the design, manufacturing, and delivery of products. Lab stations will teach students the foundational building blocks of industrial automation, while a components library will challenge students to identify which components are necessary to complete their tasks.
Marquette University students now have access to state-of-the-art automation technologies that will help them prepare for career in today's manufacturing industry
Omron and Marquette University held a ribbon cutting ceremony to celebrate the opening of the lab on March 2nd, 2023. "Omron Automation is pound and honored to be part of this celebration. The lab brings together the technologies, business, and engineering to its students and helps them understand where their engineering degree can take their career," says Robb Black, CEO & COO of Omron Automation Americas. "Omron long believed the power of co-creation through partners including academy to drive the future."
"We are grateful to partner with Omron for this lab where students will have the opportunity to learn best in an engaged environment that will foster experimentation, innovation, and sometimes failure," said Dr. Philip Voglewede, associate professor of mechanical engineering. "This lab has an intentional design that will teach students subsystem design and implementation from both a business and the engineering perspective."

Dr. Philip Voglewede, Associate Professor of Mechanical Engineering
"This investment will not only enable bridging the gap between engineering and supply chain, but also allow for helping local business in reskilling, upskilling and newskilling of existing labor force, given the shortage of skills in advanced manufacturing and supply chain space," added Dr. Marko Bastl, associate professor of information systems, analytics and supply chain management, and director of Marquette's Center for Supply Chain Management.

Dr. Marko Bastl, Associate Professor of Information Systems, Analytics and Supply Chain Management, and Director of Marquette's Center for Supply Chain Management
This gift also supports the mechanical engineering graduate program and an endowed scholarship. The lab allows for more collaboration between students in the Opus College of Engineering and the College of Business Administration, mirroring projects and experiences they will encounter after graduating. Omron is continuously supporting the university's educational needs not only through the Lab, but also through the support of Marquette's graduate certificate in advanced engineering.
Related Story
Omron Corporation is pleased to announce that it has been awarded the Top 5% S&P Global ESG Score on February 7th 2023, as ranked by S&P Global in the Sustainability Yearbook 2023. This report, one of the world's most comprehensive publications providing in-depth analysis on corporate responsibility, showcases the sustainability performance of the world's largest companies.
Omron is receiving this international recognition for its environmental, social and governance efforts within the Electronic Equipment, Instruments & Components industry, for the second time in a row.