Phoenix Contact Welcomes Genieall Corporation as an Authorized Solution Partner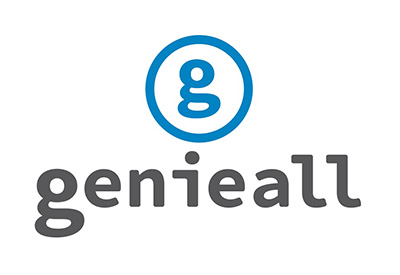 July 30, 2021
Genieall Corporation from Etobicoke, ON has recently become a new member of Phoenix Contact's Solution Partner program. Authorized Solution Partners have been carefully selected as part of an initiative to market Phoenix Contact's innovations and capabilities in the field of Industrial Automation and Industry 4.0.
With a focus on providing solutions in industrial networking and security for over a decade, Genieall uses its proactive and customer-centric approach to help organizations to optimize and secure internal processes on every level of an organization's IT/OT infrastructure.
Genieall helps companies to meet their network connectivity and security requirements across IT and OT environments, improve operational efficiency and resiliency, gain visibility into OT environment, and reduce OpEx costs. Genieall's unique total ICS security solution covers new and legacy industrial devices while mitigating risks related to remote and onsite contractor access to critical systems.
"Becoming a Phoenix Contact Canada partner was a natural fit", says Nils Madi, CEO at Genieall. "Given our teams experience with supporting various industrial environments, partnering with Phoenix Contact Canada allows us to expand our service offering to OT/ICS clients with leading Industry 4.0 solutions." – Nils Madi, CEO
Phoenix Contact supports the digital transformation with products, systems, and solutions that combine to produce innovative, solution-oriented systems. In cooperation with their customers and authorized partners, they develop tailor-made industry solutions with proven Phoenix Contact quality. Phoenix Contact is a major contributor to the digital transformation of industries and processes bringing productivity, impact, and competitive advantage to industry.
"Phoenix Contact aims to Empower the All Electric Society, and Genieall has a lot of experience in the field of Networking and Cybersecurity in the field of Renewable Energy, which is also applicable to other industries where Phoenix Contact and Genieall will collaborate." – Udayan Pandya, Head Of Industry Management and Automation, Phoenix Contact Canada