Phoenix Contact welcomes Dracon as an Authorized Solution Partner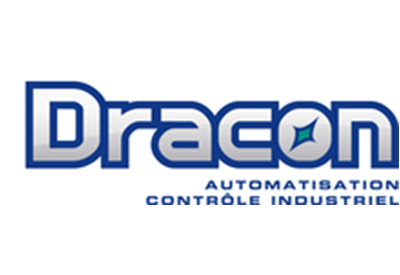 December 10, 2020
Dracon Automatisation from Levis, Quebec has recently become a new member of Phoenix Contact's Solution Partner Program. Authorized Solution Partners have been carefully selected as part of an initiative to market Phoenix Contact's innovations and capabilities in the field of Industrial Automation and Industry 4.0.
"This new partnership between Dracon and Phoenix Contact will enable the industry to access innovative products, projects and applications. Dracon is an experienced and successful company with knowledge, vision and expertise and a great asset to our Solution Partner Program". – Roger Hallett, General Manager, Phoenix Contact Canada.
In 1995, Dracon automation operated only as a part-time business and within 3yrs, became a full-time business with rapid growth ever since. They are now one of the largest panel builders in the province of Quebec.
When the business started, Dracon's focus was to provide high quality control cabinets and offer complete solutions to their customers. Today, they have a strong technical team with engineering services and programming specialists and not only provide control panels, but also expertise in various industrial markets for cities, OEMs and large industries. Dracon's goal is to offer the best solution, state of the art technology and the best personalized service. With Phoenix Contact's new system integrator program, it is a natural move for both organizations.
"We have been using Phoenix Contact products for over 20 years, so becoming a Solution Partner is a natural extension of our long-lasting partnership with Phoenix Contact. In the constantly rising demand of solutions for the Industry 4.0, it will enable us to better serve our clients, and offer a wider range of solutions" – Jacques Bélanger, Président Dracon.