Ontario Advancing Growing Automotive, Life Sciences and Tech Sectors with Mission to South Korea and Japan
Investors announce new $100 million South Korea-Canada life sciences venture capital fund
July 19, 2023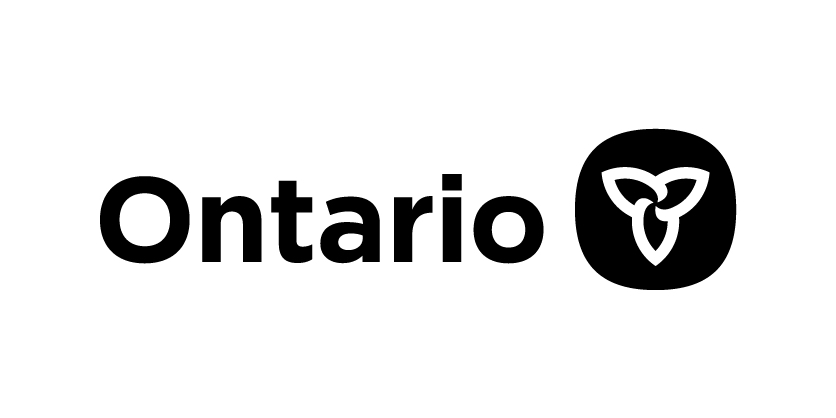 The Ontario government has concluded a successful business mission to South Korea and Japan to strengthen relationships with economic partners and attract new investments in key sectors, including the life sciences and automotive sectors. As part of the mission, LSK Investment, a private South Korean life sciences and health care investment company, announced its plans to create a new $100 million venture capital fund for life sciences companies in Ontario and South Korea.
"Our government continues to attract investments from companies worldwide by promoting Ontario's competitive advantages during business missions like this one to South Korea and Japan," said Vic Fedeli, Minister of Economic Development, Job Creation and Trade. "We're thrilled to welcome new investments from our partners in both countries as we grow our life sciences and automotive sectors."
While in South Korea, Ontario joined LSK Investment to announce their intention to create the LSK South Korea-Canada Healthcare Fund. This new $100 million venture capital fund will support early-stage life sciences companies in Ontario and South Korea, with a focus on companies that are developing new therapeutics. LSK Investment also announced plans to open their North American headquarters in Toronto – their first overseas office worldwide – later this year. These investments will strengthen Ontario's growing life sciences sector and help more South Korean companies enter the Canadian market and Ontario companies expand to South Korea.
The Ontario delegation also met with leading automotive and tech companies, including LG Energy Solutions (LGES), Sumitomo Corporation, Honda, Toyota, KDDI Corporation and Kyoto Fusioneering. During the meeting with LGES, Ontario shared that a new auto pact had been established between Canada and Ontario to help build a stronger auto sector and secure the Stellantis-LGES project, a joint venture that will create thousands of good-paying jobs. Two of the companies Ontario met with also recently announced major investments in the province: KDDI Corporation, a global telecommunications company, is investing $1.35 billion to acquire three data centres in Toronto; and Kyoto Fusioneering, a Japanese technology start-up, is partnering with Canadian Nuclear Laboratories on a joint venture that will create between 30 to 50 jobs over the next three years.
With a talented workforce, state-of-the-art research and development facilities and award-winning manufacturing, Ontario continues to be one of the most competitive places for businesses to invest and grow.
Quick Facts
Over the last two and a half years, Ontario has attracted more than $25 billion in automotive and electric vehicle battery-related investments and more than $3 billion in life sciences investments.
Ontario operates a network of 16 trade and investment offices globally including in Seoul and Tokyo.
Japan and South Korea are Ontario's second- and fourth-largest export markets respectively in Asia.
In 2021, two-way trade between Ontario and South Korea totalled $8.3 billion and South Korean foreign direct investment in Canada was $3.07 billion. There are 28 South Korean companies operating in Ontario.
Ontario and South Korea benefit from close ties between governments, businesses and postsecondary institutions. In 2019, the province entered into a memorandum of understanding with the Korea Importers Association that aims to strengthen economic relations and promote co-operation between Ontario and South Korean businesses.
In 2021, two-way trade between Ontario and Japan totalled $12.5 billion and Japanese foreign direct investment was $8.7 billion. There are 226 Japanese companies operating in Ontario.
Quotes
"Our government is taking bold and innovative action to make it more convenient for Ontarians to connect to health care, closer to home. These new investments in Ontario's life science sector are critical to building a stronger health care system and improving the delivery of more connected, community-based care that is better for both patients and care providers."

– Sylvia Jones
Deputy Premier and Minister of Health
"Nuclear power is the backbone of Ontario's energy system, currently providing about 50 per cent of our clean electricity supply. The partnership between CNL and Kyoto Engineering is another example of how Ontario's strong nuclear sector is leveraging our industry advantage to be the leading supplier of nuclear products, services and expertise in the global market."

– Todd Smith
Minister of Energy
"Ontario has all the ingredients that you want to see in a world-class life sciences tech hub."

– Dr. Myung Kee Kim
CEO of LSK Investments
"We are excited to change history with fusion at Chalk River."

– Dr. Satoshi Konishi
Co-founder and Chief Technology Officer of Kyoto Fusioneering
Additional Resources
Related Story
The Ontario government has concluded a successful investment and trade mission to Germany and Poland to promote the province's growing automotive sector and to explore new opportunities for investment and job creation. The mission, led by Vic Fedeli, Minister of Economic Development, Job Creation and Trade, included meetings with German automakers Volkswagen and Mercedes-Benz.