HPS Free Webinar – Liquid vs Dry-type Transformer Technologies
March 6, 2023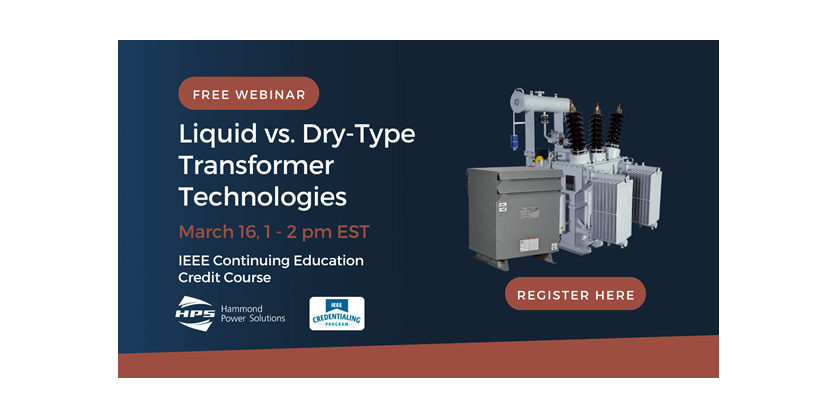 In this IEEE Continuing Education Credit course, attendees will learn the difference between liquid cooled vs. dry-type transformer technologies. Attendees will also gain an understanding of the benefits of both transformers concerning switchgear applications.
Session Date & Time:
March 16, 1:00 – 2:00 PM EST
Duration: 1 hour including Q&A
An IEEE Continuing Education Credit is available for this session, select this option on the registration page to receive certification.
After registering, you will receive a confirmation email containing information about joining the webinar.
Related Product
HPS Centurion™ P passive harmonic filter is specifically engineered to mitigate harmonic currents created by non-linear loads. It is currently available from 5 to 500 horsepower and it improves power quality by simultaneously reducing harmonics and improving true power factor.
The advanced HPS design delivers superior performance compared to a traditional harmonic filter by reducing harmonic current distortion by 80% (typically to 5% or less at full load), corrects corrects true power factor to over 95%, and meets IEEE 519 harmonic requirements when operated within designed parameters.