HARTING Industrial Ethernet Week: Visions for IIoT and Sensor to Cloud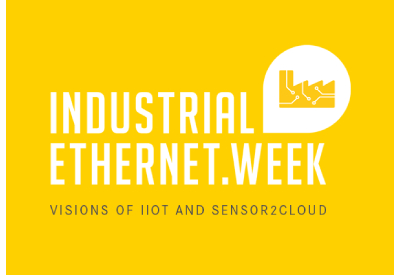 February 3, 2022
From 8 to 10 February 2022, the HARTING Technology Group will be inviting customers and industry experts to the Industrial Ethernet Week – a week packed with talks and information on the topic of Ethernet communication in factory automation. Current and future solutions that are ready to spring into action enabling the IIoT will be highlighted.
HARTING experts will dialogue with numerous guests from the industrial sector about which IIoT applications users will need to have on their radar screens. The HARTING Industrial Ethernet Week is geared to imparting knowledge, inspiring and showing up solutions for the ongoing industrial transformation. Be sure to join and learn more about Ethernet topics such as the right connectivity, Sensor2cloud, SPE and Artificial Intelligence.
For three days experts from the automation industry will be addressing all of the Ethernet relevant topics, including questions such as which systems are in use today and which technologies will be necessary to realise IIoT applications?
We will be welcoming guests from the following companies: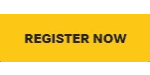 KUKA
B&R
SICK
Analog Devices
Würth Elektronik eiSosGmbH & Co. KG
SPE Industrial Partner Network
Erium
Industrial Ethernet has powered the industrial transformation and is helping to turn the vision of IIoT and seamless sensor-to-cloud communication into reality. Reason enough to dedicate an entire week to this important topic. The HARTING Industrial Ethernet Week educates, inspires, and highlights solutions for driving the industrial transformation. Hear keynotes, expert talks and tech sessions with solution experts, thought leaders, IIoT pioneers, and representatives from a range of global brands.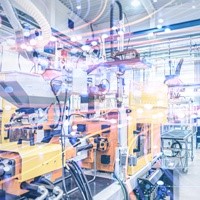 Learn from IIoT pioneers from a range of global brands
Get educated and inspired
Free participation
All sessions available as recordings afterwards
Direct exchange with the experts
Event Details
Digital event with daily live sessions
Free registration
Recordings available afterwards
Date: 8-10 February, 2022
Daily starting times:
8:30 a.m. London
9:30 a.m. Berlin, Paris, Rome
11:30 a.m. Moscow
2:00 p.m. Mumbai
4:30 p.m. Beijing, Hongkong, Singapore
5:30 p.m. Tokyo, Seoul
7:30 p.m. Sydney
9:30 p.m. Wellington
Duration per day: 2,5 hours
Language: English