Festo Didactic Appoints Daniel Rodriguez as Sales Director for North America
Rodriguez will oversee key relationships and market strategies for Didactic
October 24, 2023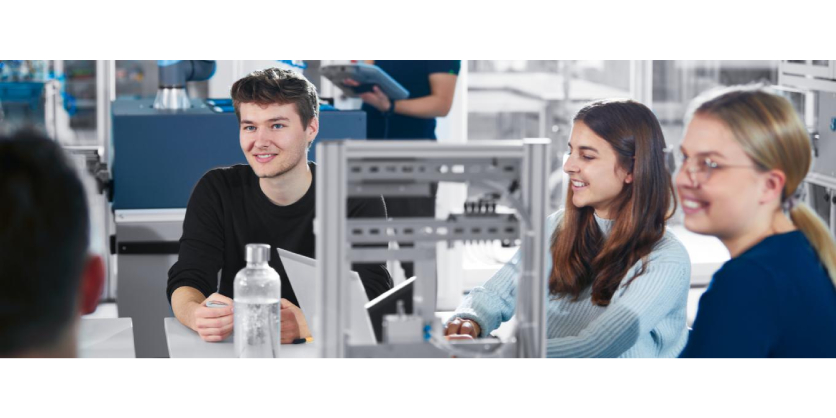 Festo Didactic North America is pleased to announce Daniel Rodriguez as its new Sales Director.
In this role, Dan is responsible for establishing and implementing the North American sales strategy for Festo Didactic. Reporting to Dan will be all of Canada and US Didactic sales, as well as Didactic Mexico.
"Daniel Rodriguez has been with Festo for 10 years and has demonstrated outstanding leadership in technical education and manufacturing spanning his career," said John Holmes, Vice President of Sales for Festo North America. "Dan has been and will continue to be a huge asset to our team, and I look forward to working with him in this senior leadership role."

John Holmes, Vice President of Sales for Festo North America
With a strong commitment to enhancing workforce development through education, Dan's skill set and experience come from working with hundreds of educational institutions in the United States and abroad. Stepping into the role of Sales Director, Dan's goal remains the same: to operate at the forefront of innovation in technical education and training, providing unmatched support to education and sales partners.
"As someone who's passionate about technical education, it's a pleasure to serve educators, students and the manufacturing industry on a daily basis by listening to their needs and providing innovative, cost-effective solutions," Rodriguez explained. "It's an honor to lead this team, and I look forward to continuing our work with long-time customers and dealers, in addition to cultivating new relationships and opportunities that advance the education-to-career pipeline."
Dan began his career at Lab-Volt Systems as a Design Engineer for the company's automation technology products. His experience culminated in overseeing significant projects as Head of Global Education Projects, Americas, where Festo Didactic implemented several transformative initiatives, among them the Technical Institute of the Armed Forces in Lima, Peru, one of Didactic's largest installations.
Dan is also a member of the Mechanical and Industrial Engineering Advisory Board of the New Jersey Institute of Technology in Newark New Jersey and a member of the Engineering Technology Industrial Advisory Committee of Drexel University in Philadelphia, PA. He is a frequent lecturer in the technical education community on technology education, training, and workforce development. Dan has worked with associations such as the ITAA and the Manufacturing Career Cluster Consortium in Washington DC to develop educational standards for information and manufacturing technologies.
Dan holds a bachelor's degree in Industrial Engineering and a master's in Engineering Management from the New Jersey Institute of Technology.
About Festo
Festo is a leading manufacturer of pneumatic and electromechanical systems, components, and controls for process and industrial automation. Festo Didactic leverages its automation expertise to provide comprehensive industrial and technical education solutions. Festo is committed to providing educators and employers with the hands-on training, digital coursework and blended learning solutions needed to close the STEM skills gap. Their lab equipment, curriculum and certification programs are thoughtfully designed to support various learning pathways and on-the-job training. With 4,000+ FICP certifications and 36,000 Festo-equipped educational institutions, Festo Didactic and its partners are preparing students and employees for the future of work.
Related Story
With Canadian manufacturing suffering from a growing labour shortage, the participation of industry in skills development is emerging as a vital component in hiring and retention. The needs are stark: The Canadian Exporters and Manufacturers Association says almost 40% of its members have jobs they can't fill. Five years from now, 60% expect to be short-staffed, especially when it comes to skilled trades. Statistics Canada forecasts the country's labour force growth rate will remain below 0.2% for the rest of the decade, below replacement levels. Read on to see how Festo Didactic is at the forefront of developing Canada's workforce.