Electromate Inc. Recognized as Canada's Most Admired Corporate Cultures for 2020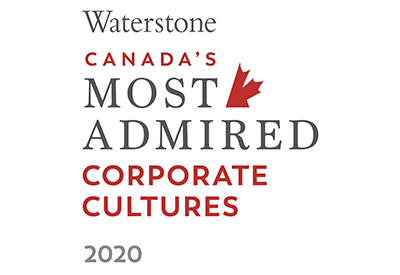 December 10, 2020
Canada's Most Admired Corporate Cultures 2020 were announced recently, and Electromate was recognized as a national winner in the Emerging Market category. This national program, sponsored by Waterstone Human Capital, recognizes best-in-class Canadian organizations for fostering high performance corporate cultures that help sustain a competitive advantage.
Canada's Most Admired Corporate Cultures 2020 list, and related stories, appeared in a Special Report on Friday November 27, 2020 in Canada's National Newspaper, The National Post.
"Electromate is honored to be recognized as one of Canada's Most Admired Corporate Cultures. Creating a great culture has been fundamental in driving our employee satisfaction and engagement which directly correlates to driving customer satisfaction and revenue", says Warren Osak Founder and President of Electromate. "Electromate prides itself on its commitment to upholding the principles of Kaizen, or continuous improvement. This holds true for the professional and personal development of its employees which has greatly contributed to the creation of our great workplace culture embodying the Core Values of Integrity, Innovation, Enthusiasm, Continuous Learning and Customer Advocacy" says Warren Osak.
"At Waterstone we believe corporate culture drives performance and that it's an organization's greatest asset," said Marty Parker, President and Chief Executive Officer of Waterstone Human Capital and Chair of Canada's Most Admired Corporate Cultures Awards. "This year's winning organizations have all demonstrated an outstanding commitment to corporate culture and to leveraging their culture as a competitive advantage. They all align to three key themes: they are focused on building a high-performance culture, committed to employee career development and growth, and focused on creating a workplace culture that supports physical and psychological safety for their team members."
For more information, visit www.electromate.com.