What Is New in Siemens NX | Summer 2022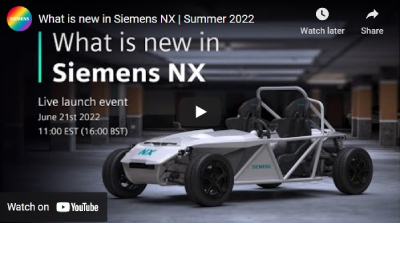 June 22, 2022
{videobox}IOl_PF682NQ{/videobox}
Today, almost every product being created needs to seamlessly blend electronic and mechanical components. Every industry is experiencing this explosion of electromechanical complexity and this creates a huge challenge for the companies and teams bringing these products to market.
With each new release of NX, Siemens is continuing to innovate, pushing the barriers of what product development systems are capable of. Being on continuous release gives you access to industry-leading capabilities helping you to maximize productivity and innovate more quickly than ever before.
So, Siemens is going to be sharing an end-to-end workflow covering electromechanical design, mold design and analysis all the way through to manufacture.