Unlock the Potential Of Your Machines With Digital Communication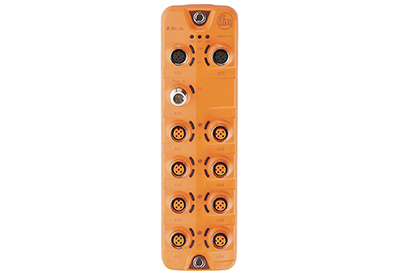 June 14, 2021
The future of automation starts with IO-Link
Sensors and actuators are the eyes and ears of your equipment. Your machines and processes are limited by what your sensors can tell you. What if you can get more information without increasing cost, engineering time and complexity? What if ifm told you your existing infrastructure could already provide more insight?
Discover the potential of IO-Link and unlock the data that already exists today.
– Improve the quality of your process control with a 100% digital signal that is more reliable and accurate than an analog signal.
– Reduce cycle time for recipe changes because bi-directional communication with process instruments makes it easier.
– Improve instrument calibration verification processes and product quality with predictive information from sensors.
– Reduce cost by eliminating analog input cards and reducing size of control cabinets.
What is IO-Link?
IO-Link is an open standard that is globally supported by sensor and controls companies. The IO-Link master replaces a traditional analog input card and allows for a digital communication path to process sensors. The final result is a 100% digital path to your PLC from the field-mounted sensor.