SCARA Robot Series by Epson: Compact Design with Strong Performance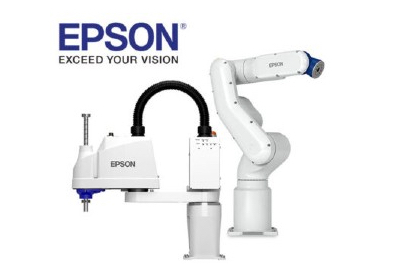 November 7, 2022
Epson industrial robots are now available through Advanced Motion & Controls Ltd. These robots have a widespread reputation for being easy to use, reliable, high-performance, and rife with overall value. The Epson T series consists of two models that offer the ultimate slide alternative with a compact design, strong performance, and simple setup, installation, and development. Both robots offer powerful features at an amazing value, so customers get high-quality automation solutions with no compromise.
For both experts and novices
The two models in the T series are the T3-B all-in-one SCARA robot, which comes with a 400-millimetre reach and a payload of up to three kilograms, and the T6-B all-in-one SCARA robot, which is available with a 600-millimetre reach and a payload as high as six kilograms. Both these
Epson
products are innovative alternatives to complex, slide-based systems.
Users can install the T3-B or T6-B in mere minutes and easily integrate it into existing work processes, which saves ample money and production time. Epson has designed these robots to fit seamlessly in a variety of work environments. Each is an all-in-one solution with a built-in controller, power for end-of-arms tooling, and 110- or 220-volt power, which virtually eliminates any problems with spatial constraint. Their long reach and high payload enable easy handling of a broad range of applications.
The T series of SCARA robots is the ideal choice for both experts and novices. Each model makes it simple to create a wide range of solutions with two powerful development environments, Epson RC+ and Epson RC+ Express. Epson RC+ is perfect for almost any task, redefining automation efficiency by providing a comprehensive suite of advanced tools and features in one convenient, integrated environment, while the new Epson RC+ Express helps coding novices to get operational quickly with an intuitive, no-code, visual-based robot teaching environment that can tackle simple tasks easily.
This series offers powerful features at top value, serving users as a unique value-without-compromise automation solution. Advanced Motion & Controls offers the T series of SCARA robots alongside many other great Epson products.
To learn more, click
here