Red Lion Adds Signal Conditioner Devices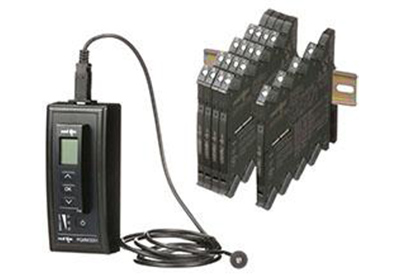 June 30, 2021
In late June of 2019, Red Lion Controls announced the release of their new Signal Conditioner product lineup. Red Lion's full range of signal conditioners boost signal strength while allowing for longer cable runs through industrial environments. When used as a converter, these devices can translate and incorporate signals into existing PLC architectures, eliminating the need for high-priced PLC input cards just to accommodate a unique signal input from a newly-added sensor. Offering a slim 6 mm footprint, each of Red Lion's signal converters can accept or convert current, voltage, thermocouples, RTDs, resistance and pulsed input signals.
Red Lion's signal conditioners are ideal for customers desiring superior signal integrity, and for industrial applications either requiring data from existing deployed equipment to be incorporated into IIoT strategies through the addition of sensors, or measurement processes involving precise sensor data requiring signals to be accurately transmitted over distance and without interference from external sources of noise such as VFDs and switching spikes. Rather than adding costly specialized I/O cards to an existing PLC system, Red Lion's signal conditioning and conversion solutions allow plant engineers to add sensor data to current processes in existing formats, simplifying implementation and lowering costs.
These signal conditioner products offer amplification, isolation, and conversion capabilities, ensuring signal integrity in harsh environments and across long distances, with the option to change the signal to the desired input needed dependent upon the application. A slim 6mm housing translates to added capabilities without sacrificing panel space.