Endress+Hauser's Prosonic Flow W 400 Expands Opportunities for Clamp-On Flowmeters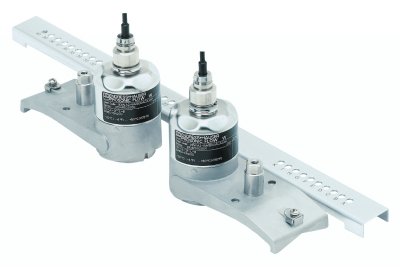 February 23, 2022
The process sector's embrace of process automation is creating more opportunities for reaping the significant benefits of ultrasonic flow measurement with clamp-on sensors. Endress+Hauser developed the Proline Prosonic Flow W 400 clamp-on flowmeter with the most compelling case yet for applying this safe and easy to install measurement system in basic and standard applications. The Prosonic Flow W 400 combines this proven liquid measurement technology with the unique advantages of Endress+Hauser's Proline device lineup to satisfy multiple user needs, including long-term cost efficiency, comprehensive process monitoring and maximum freedom in planning measuring points.
The Prosonic W 400 can be employed for volume measurement, totalizing, balancing, process monitoring, verification of previously installed flowmeters and detection of leaks in a pipeline. The non-intrusive clamp-on method, in which the flow sensors are mounted directly onto the pipe, enables safe measurement of even corrosive, abrasive and toxic fluids – regardless of their conductivity or pressure. Clamp-on sensors can be retrofitted at any time, even on pressure pipelines up to four meters in diameter, like those common in the energy and power plant sector. Utilities are another sector with high demand for such flexible retrofitting for applications like measuring energy flows to uncover potential savings.
Endress+Hauser's one-of-a-kind Flow DC function is available as an option with the Prosonic W 400. This groundbreaking feature was launched last year with the Prosonic Flow P 500 series. Flow DC detects flow disturbances on the measurement signal so they can be compensated for by calculation. That maintains the specified measuring accuracy even with a significantly reduced inlet run, e. g. from 15 DN all the way down to 2 DN. This, in turn, gives planners more flexibility – and often a better business case – for retrofitting systems with clamp-on flowmeters.
The robust ultrasonic sensors of the Prosonic W 400 series are made of stainless steel, and with IP68 (Type 6P) offer low-maintenance, long-term operation even in harsh process and ambient conditions. They can be used at process temperatures between –40 and +130 °C in non-hazardous areas. (For applications requiring hazardous area approval or dealing with process temperatures in excess of +130 °C, the Prosonic P 500 will suit the requirements.)
This video expalins the ultrasonic flow measuring principle
The Prosonic W 400 transmitter includes a web server as standard. With a standard Ethernet cable and a laptop – or wireless via WLAN – users have direct access to all diagnostic, configuration and device data without additional software or hardware. This enables targeted parameterization of a measuring point and time-saving commissioning, maintenance and servicing. During installation, the display of the transmitter/operating tool also shows the current measurement quality (good – acceptable – bad) so the sensor position can be adjusted if necessary.
Heartbeat Technology, the testing function integrated into all Endress+Hauser Proline measuring devices, enables permanent self-diagnostics with the highest diagnostic coverage (>95%) as well as a traceable device verification during ongoing operation. Heartbeat Technology also features a "Heartbeat Sensor Integrity" test function for detecting changes to the measuring electronics and/or sensor caused by extreme environmental or process conditions.
Prosonic Flow W 400 can be mounted on a wide variety of pipeline types and materials: on metal pipes (such as those made of steel or cast iron), plastic pipes, glass-fiber-reinforced plastic pipes (GRP) or pipes made of composite materials with or without lining. A maintenance-free contact foil (coupling pad) provides for optimum sound transmission between the sensor surface and the pipe. The resulting consistently high signal strength ensures stable measurement results and high measuring performance over many years.
To learn more about Prosonic Flow 400 from Endress+Hauser, click here