Pxxx0S3N Series – High Surge Current SIDACtor® – DO-214AB from Littelfuse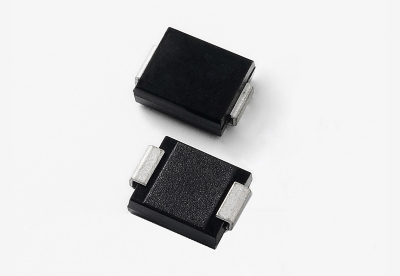 June 27, 2022
SIDACtor® Series DO-214AB (Surface Mount) package are designed to protect low data rate interface and outdoor data interface such as RS-232 or RS-423 in industrial market. They provide a surface mount solution that enables equipment to comply with global regulatory standards. The component's switching threshold Vs and on-state voltage VT are much lower than traditional Gas Discharge Tube (GDT) technology.

Features:
•Low voltage overshoot
•Low on-state voltage
•Component properties do not degrade after multiple surge events within its limits
•Fails short circuit when surged in excess of ratings
•Fast response in microseconds
•2nd level interconnect is Pb-free per IPC/JEDEC J-STD-609A.01
Applications:

The target applications are protection for general industrial outdoor data interface such as short loop interfaces (< 10 m) located at Base Station sites, RS-232 or RS-423 interfaces (low data rates).
To learn more about the SIDACtor® Series from Littlefuse, download the Date Sheet by clicking here or visit the Product Page by clicking here