Phoenix Contact: Always the Best Connection Technology
May 5, 2021
With their connectors for assembly, Phoenix Contact provides all connection technologies suitable for your application in an M12 design. Choose between Push-in or QUICKON fast connection technologies or a crimp, pierce or screw connection.
Spring connection: simple and tool-free with Push-in Technology
M12 connectors with Push-in connection enable simple and reliable signal and data cabling.
Insulation displacement connection: contact within seconds using QUICKON
QUICKON provides the fastest connection for M12 connectors. The insulation displacement contact displaces the conductor insulation. It provides a resilient, vibration-resistant, and gas-tight conductor contact.
Crimp connection: compact and can be automated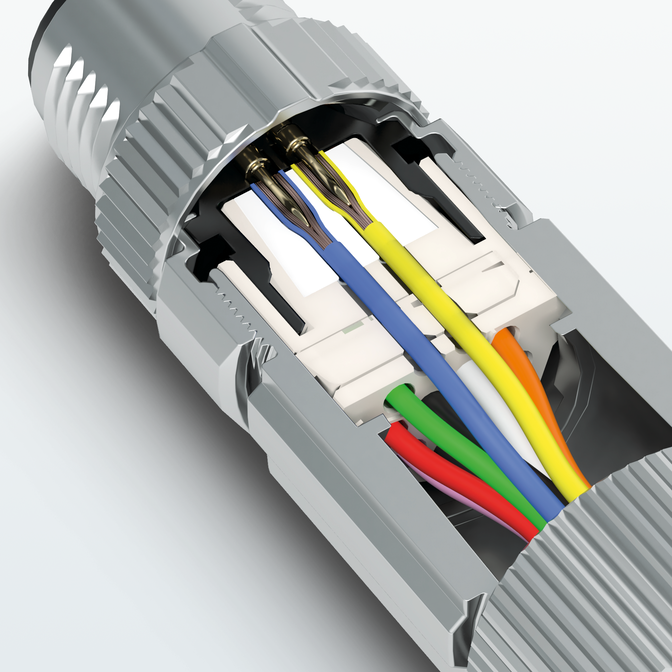 Crimp connection technology enables fast, automated connection wherever cables have to be assembled in large volumes. The extremely compact connector is suitable for railway applications.
Pierce connection: for high packing densities
Connectors with pierce connection are impressive due to their compact and nevertheless high-position design. The contact is made via a contact pin, which pierces the single wires axially.
Screw connection: the proven classic
The screw connection is one of the classic connection technology solutions. You can assemble a variety of cables and cable qualities universally on site.