New NSK Electrified Monocarrier Linear Actuator: Designed for High Performance and Long Life, In A Small Footprint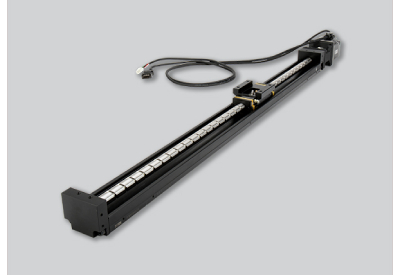 February 3, 2022
NSK takes the complexity out of the equation and enables you to develop your technology and ramp up production quickly. The new NSK Electrified Monocarrier linear actuator was designed for high performance and long life, in a small footprint.
This all-in-one actuator includes the optimum combination of the following, each fully tested and pre-assembled:
•NSK precision ground ball screw
•NSK linear guide with K1™ lubrication
•NSK support bearings
•NSK inline or side wrap motor mount
•Sanyo Denki Stepper or Servo motor
•Optional accessories such as covers, sensor kits and sensor rails
With combination plates and gantry brackets available, you can easily combine Monocarriers into any XYZ configuration. Enable Linear motion with NSK's innovative Monocarrier.
Description:
•Pre-assembled, motorized actuator
•Includes Monocarrier, motor mount, shaft coupling, motor and accessories
•Chrome Plating for superb anti-rust capability
•Optional Accessories: sensor rail, sensor kits, covrs, combination brackets, in-line or side wrap motor mount
Find out more about NKS's new MCE Electrified Monocarrier by downloading the Literature PDF here
Or schedule a consultation with NSK's Application Engineering Team by clicking here