New Flowline Reflective Ultrasonic Level Sensors From AutomationDirect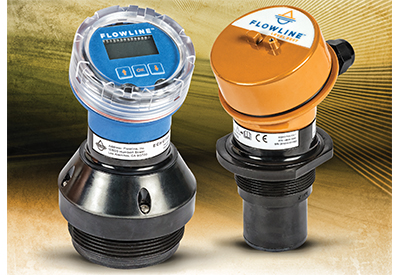 March 4, 2021
AutomationDirect has added EchoPod and EchoTouch reflective ultrasonic liquid level sensors featuring Flowline's proprietary Reflective Technology. Flowline level sensors provide reliable level measurements for applications that weaken signal strength and reduce measurement reliability due to condensation.
Newly available models include a general-purpose version and an intrinsically safe version for hazardous environments; both are available with continuous level measurement, switching, and control capabilities.
The standard 4-20 mA output can be monitored by a PLC or other controller. Models with four relays can be configured for level alarms and/or stand-alone level control, such as automatic fill or empty functions.
All sensors are configured using the free-to-download WEBCAL software and provide limited configuration via the integral pushbutton display module.
The Flowline EchoPod UG06 and UG12 series general-purpose reflective ultrasonic level sensors/transmitters start at $712.00, and the Flowline EchoTouch US06 series reflective ultrasonic level sensors start at $902.00. These sensor models are made in the USA.
Learn more by visiting https://www.automationdirect.com/liquid-level-sensor.