Mitsubishi Electric Automation, Inc. Announces Servo Amplifier Support for FailSafe over EtherCAT® (FSoE)
Mitsubishi Electric's MELSERVO-J5 EtherCAT-compatible servo amplifiers support FSoE for increased safety, performance, and reliability
July 25, 2023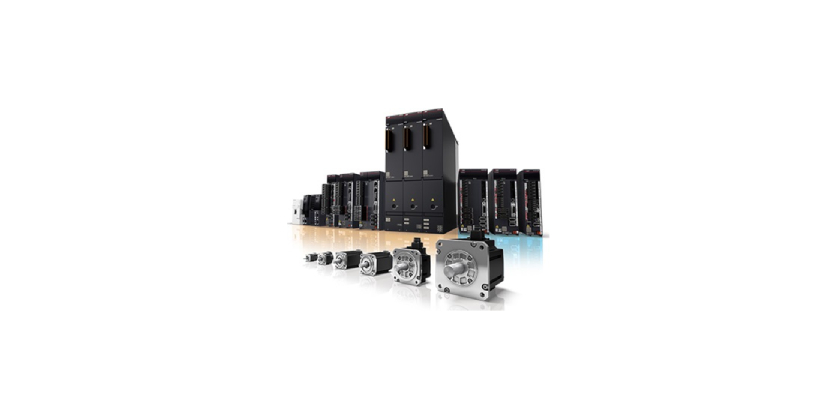 Mitsubishi Electric Automation Inc.'s MELSERVO-J5 EtherCAT compatible Servo amplifiers allow users to easily integrate safety devices (E-Stop buttons, safety sensors, and other devices) into a single network. MELSERVO-J5 Servo amplifiers are known for their reliability, simple wiring, easy implementation, and now with increased safety through FailSafe.
FailSafe over EtherCAT (FSoE) devices operate by separating safety-related traffic transmission and standard data on the same network ensuring reliable and redundant transmission of safety signals on an EtherCAT network. FSoE is a TUV-certified technology developed according to IEC 61508, standardized internationally in IEC 61784-3, and can be implemented with an approved EtherCAT Master module. In the event a machine breaks down or malfunctions, FailSafe is designed to revert the servo to safe working conditions by utilizing safety subfunctions (STO/SS1/SS2/SOS/SBC/SLS/SSM/SDI/SLI/SLT).
"Functional safety is integral to modern industrial network architectures and communication systems. FSoE protects personnel, equipment, and processes in your application while reducing the complexity of your network" said Dan Zachacki, servo product manager at Mitsubishi Electric Automation Inc.Dan Zachacki, servo product manager at Mitsubishi Electric Automation Inc.
More Information
Related Product
Mitsubishi Electric Automation, Inc. announces the launch of FR-E810W, an expansion of the FR-E800 series inverter lineup providing 120V service solutions. FR-E810W offers the improved safety, energy savings, and operation reliability of FR-E800 inverters to an additional voltage class. Traditionally, customers using Mitsubishi Electric Automation's 240V inverters, with 120V service, were required to purchase an external step-up transformer to increase the supply voltage from 120V to 240V. The FR-E810W provides 120V service solutions, saving on unnecessary added costs.