FANUC Demonstrates New Robotic Solutions at Assembly 2022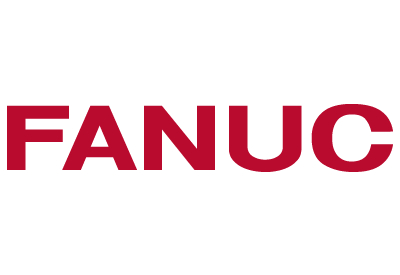 October 6, 2022
FANUC America, a world leader in CNCs, robotics, and ROBOMACHINEs will demonstrate a variety of new robots and cobots at the Assembly Show, Oct. 25-27 in Rosemont, IL in booth #219.
Expanded Cobot Lineup
FANUC recently expanded its popular series of CRX collaborative robots with the new CRX-5iA, CRX-20iA/L and CRX-25iA. When combined with the recently introduced CR-35iB cobot, FANUC now has 11 cobot model variations that can handle products from 4 to 35kg. FANUC's cobots are a great fit for a variety of applications including assembly, dispensing, inspection, palletizing, machine tending, vision-guided pick and place, sanding, and welding.
FANUC CRX Cobots
FANUC's CRX cobots are ideal for every type of manufacturer – small or large – looking to achieve higher efficiencies and overcome labor issues. Made with the same industrial ruggedness that FANUC is known for, the CRX is extremely flexible and can be quickly setup and ready to run in a matter of minutes. Operators can easily program the CRX using hand guidance to teach points or a tablet interface with intuitive drag and drop icons. The series has five models able to handle products from 5-25kg, and offer many of FANUC's advanced features including iRVision. In addition, the CRX cobots can run maintenance-free for up to eight years.
The new CRX-5iA cobot, featuring a 5kg payload and 994mm reach will pick and assemble small gears using integrated force control. The CRX-5iA with integrated force control will pick different height gears (short and tall) from a stack. Using the "touch skip" feature, the cobot will determine the height of each gear. Next, the CRX-5iA will assemble the selected gear using integrated force control's "Phase search" function.
In addition, a CRX-10iA cobot will use iRVision to simulate dispensing. Visitors will have the opportunity to try the CRX's intuitive programming using vision.
FANUC CR-35iB Cobot
FANUC's new CR-35iBiCR-35iB collaborative robot with a 35kg payload can work in a variety of applications that typically require lift assist devices or custom equipment. In addition to being the industry's strongest cobot, the CR-35iB has a large work envelope, and small installation footprint, making it ideal for tight spaces. A more streamlined and lighter mechanical unit includes FANUC's latest sensor technology for safety.
At the show, a CR-35iB will help an operator assemble a bicycle. The operator will program various assembly positions with the easy-to-use tablet TP featuring a "drag and drop" user interface. The demonstration underscores the cobot's ability to make the assembly process quicker while eliminating ergonomic stress.
SCARA Robot Demonstrations
A new SR-3iA/U SCARA will use iiiRVision 3DV and iRPickTool to pick various parts from a moving circular conveyor. The SR-3iA/UiSR-3iA/U ceiling mount SCARA robot has a 3kg payload and 350 mm reach. Featuring a full 360-degree work envelope with no dead zones, the robot can access any point within its reach.
Also, the SR-20iA SCARA robot will assemble battery packs with screws. The demonstration shows the SR-20iA's ability to handle heavy parts in a wide operating area at high speeds.
FANUC recently expanded its line of four-axis SCARA robots to include the SR-3iA/U and the new SR-3iA/C and SR-6iA/C cleanroom variants. In addition to the three new models, FANUC's series of 4-axis SCARA robots includes the SR-3iA, SR-6iA, SR-12iA, and SR-20iA with 3kg, 6kg, 12kg and 20kg payload capacities, and a 400-1,100mm reach, respectively. The higher-payload SR-12iA and SR-20iA SCARAs each offer a large vertical stroke and an IP65 environmental option for harsh conditions.
To learn more, visit them at booth #219, or visit their website by clicking here