The New CMB-HD Vacuum Block from Schmalz Holds Its Breath When The Chips Fly
March 20, 2023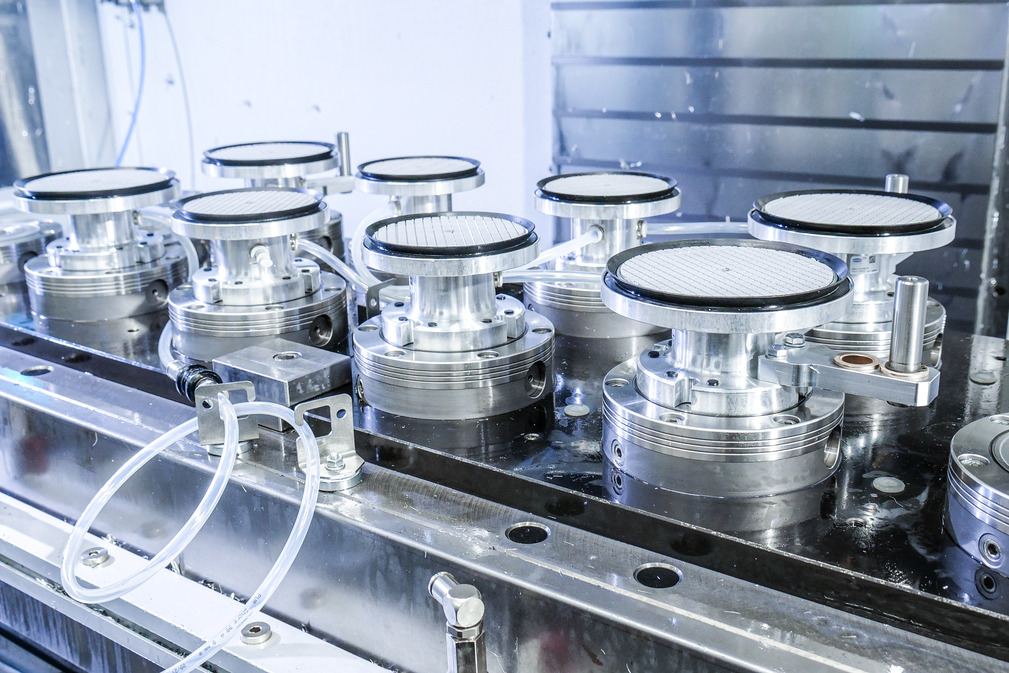 Schmalz has developed a new vacuum block for metal and plastic cutting in CNC machining centers. The CMB-HD securely holds thin-walled workpieces and enables multiple machining steps in a single clamping operation. The ready-to-connect solution is also ideal when different clamping systems are used alternately.
CMB-HD Benefits and Features
Clamping flat and thin workpieces made of soft materials such as aluminum, plastic or brass without distortion is possible with vacuum. How? J. Schmalz GmbH demonstrates this with its new CMB-HD vacuum block. It is designed for use in CNC machining centers and holds even sensitive components securely thanks to its flat suction plate and high clamping force. It thus clears the way for the spindle to machine from five sides. The CMB-HD is the first vacuum block from Schmalz that users can easily attach directly to the T-slot table using clamping claws or to the zero-point clamping system using clamping bolts. The vacuum blocks can be used in both dry and wet machining processes.
Handy and Well Thought Out
In addition to the vacuum, the calibrated frictional lining is responsible for the secure grip. It consists of the thermoplastic polyurethane TPU-70, which is both grippy and hard-wearing. As a result, it reliably absorbs even high lateral forces and ensures precise results. The specialist mounts workpiece stops for fast rough positioning of the parts to be machined as well as the vacuum feed directly on the aluminum main body. A pressure gauge monitors the vacuum close to the workpiece, thus ensuring safe operation. Magnetic holders are another safety-relevant accessory: They fix the vacuum connection set and the air hose to the machine table and prevent a collision with the tool during machining.
The new vacuum block makes it easier for companies with machining operations to get started with vacuum clamping. Since it can be set up quickly, it can be used flexibly – even when frequently alternating with other clamping devices. The CMB-HD is available immediately.
Related Product
AutomationDirect now offers end-of-arm tooling components for robot arm vacuum pick-and-place applications. Components can be purchased individually or in kits that include everything needed to create a single-beam or dual-beam end-of-arm tool.