ANCA's ULTRA Range Delivers High Quality/High Performance Cutting Tools-Part 3
Setpember 2023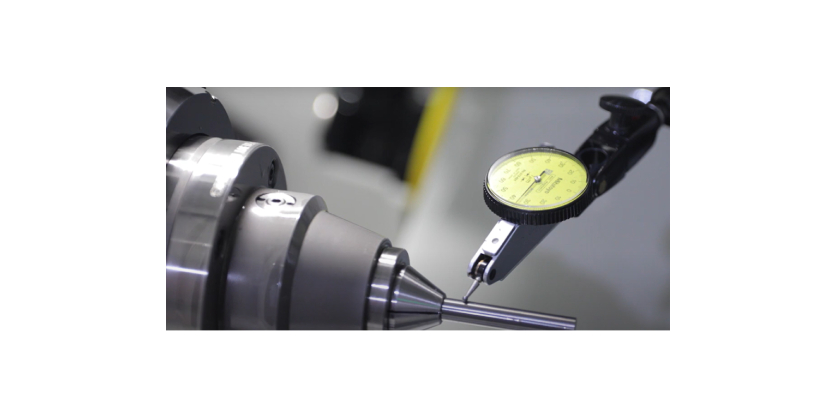 Software for tool runout compensation ensures long tool life and efficient cutting
By: Thomson Mathew, MX & Software Product Manager ANCA
It's a well-known fact that maintaining consistency in batch grinding and compensating for tool runout is an essential feature of a successful tool. ANCA's Tool Runout Compensation is the solution.
When an operator sets up a machine to grind cutting tools or load a cutting tool into a collet, it's important to make sure tool runout after grinding is perfect. One option is to buy an expensive collet adapter to achieve this, However, it takes a long time to set up and make sure the radial and axial runout is maintained.
Automatic tool runout compensation uses the standard Renishaw probe to check the tool blank in 3 planes, digitizes the actual centerline of the tool, and then compensates the entire kinematic to grind relative to grind relative to that center, rather than the centerline of the work head. Because we're correcting for runout at a system level, the resulting grind is nearly flawless under a couple of microns, without even leaving a mark on the cutting edges, even though you're moving all the axes together to get that tool.  
If there is misalignment in the loading/unloading, the tool can be digitized after the tool is loaded before grinding. Thus, all tools are measured and compensated for runout to ensure the entire batch is under 0.002 millimetres. This specialized software for tool runout compensation ensures long tool life and efficient cutting by measuring and compensating radial and axial runout, reducing setup time.  
Stay tuned for part four.
To see a breakdown of some of the key features
More Information
Related Story
New software, hardware and design features significantly improve surface finish, accuracy, and controlled runout, ensuring batch consistency from the first ground tool to the last. These advancements ensure that the FX7 ULTRA is the go-to solution for precision grinding in industries that rely on small tools, including electronics, telecommunications, medical devices, aerospace, automotive, diemold, and general machining.