ABB PMA Cable Protection in Robotics and Automation
Protect cables and wires of all moving elements with ABB PMA cable protection
February 16, 2023
PMA Cable Protection System for Automation has been conceived to protect cables and wires in extreme automation and robotic installations.
Through different conduit types for various requirements, system supports and a range of special accessories, torsion can be avoided and the stresses upon the cables reduced to a minimum.
Special conduit designs, supports and abrasion protection sleeves provide optimal protection along the entire length of all moving elements, enabling engineers to achieve a massive reduction in torsion forces.
PMA offers a large range of very different mono- and multlayer conduit types which fulfill high technical demands. Conduit sizes range from 4.5 mm to 125 mm diameters, from lightweight to heavyweight and from pliable to highly flexible. Many conduits are specially approved, e.g. CSA, UL Recognition, NFR, SNCF, DB etc.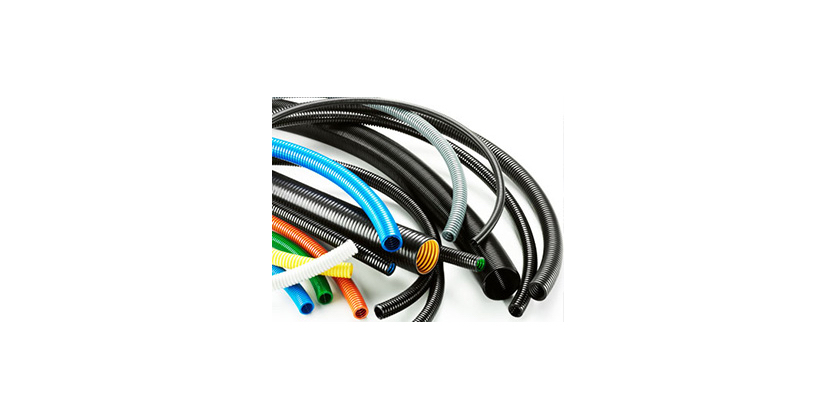 More Information
Related Video
ABB's extensive experience and portfolio of robotic solutions assist educational institutions with the product support and training needed to incorporate robots into learning programs.