The Value of Building a Long-Term Relationship With a Trusted Automation Design Partner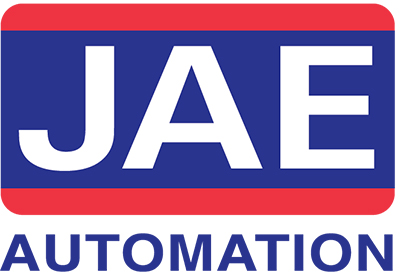 December 10, 2020
By Eric Martin, C.E.T., JAE Automation
No business can succeed on its own.
Relationships are at the core of any business. Whether it's with customers, employees, suppliers, or even competitors, successful companies build and nurture strong, mutually beneficial relationships. They find opportunities to collaborate, share information, and deliver creative solutions that drive innovation and growth.
For manufacturers, building a long-term relationship with an automation design firm can have real benefits. By working together, you gain access to a trusted partner with the expertise and experience required to continuously improve processes, introduce and implement the right technology, and overcome challenges and barriers to success within your manufacturing environment.
Instead of looking at automation design as a single, one-off project, manufacturers should view it as an ongoing opportunity to make things better across the entire facility.
1) Start small and build over time
You wouldn't ask someone to marry you on the first date. Similarly, no one is saying that you should sign a long-term contract as soon as you start working together.
While long-term relationships are the goal, you don't have to commit significant budget and resources before you get to know each other.
When you're working together on an initial project, take some time to talk with your potential partner about your approach to automation, the challenges or issues you're currently dealing with, and where you see your business going next. Find the low hanging fruit that would have an immediate impact and use it as an opportunity to get comfortable and familiar with each other.
From there, you'll get a good feeling for whether you work well together and if there's a potential for a longer-term, more strategic relationship.
2) Give your new partner the information they need
If you've determined that there's a good fit and that you'll get value from working together, allow your partner to get to know more about your business, your facilities, and your team. Communicate openly and honestly and give them the tools they need to fully understand what you're looking to achieve.
The biggest opportunities in a long-term relationship come from having a partner who knows the intricacies of your business as well as or better than you do.
Even if you're not actively working together on a project, continue to have regular meetings to keep your partner informed and up to date on the latest information. Find time to brainstorm new ideas and get their feedback on any projects that you're considering.
Through continuous communication, your partner will be able to find opportunities you may not have seen or jump straight into a new project without having to get up to speed because they've always been kept in the loop.
3) Use your partner for what they're good at
This may sound obvious, but your partner brings a unique mix of skills, expertise, and capabilities to your team. By understanding what they're good at and what they have that no one else does, you can get the most out the relationship.
For an automation design firm, this might mean working together to develop and implement new equipment, redesign processes and workflows, or enhance safety for employees.
The flip side of this, of course, is to avoid calling on your partner for things that don't make sense. For example, you likely shouldn't rely on your automation design partner for 24/7 maintenance or support. If there are more cost-effective and efficient ways to get things done, it's best to allow your partner to excel in the areas they do best.
4) Don't forget about the people in the relationship
Business relationships are often founded on contracts, service level agreements, or other legal or financial documents. While those are necessary to protect you and your partner, they don't lead to a strong relationship on their own.
Instead, work to establish meaningful connections between people. Your team should get to know and trust the people you're working with. There should be a sense of a shared purpose that drives everyone toward a common objective. When you're working with someone you know, you have far more opportunities for honest discussions, and even disagreements, because everyone knows that they're on the same team.
In the end, it's important to find someone who has the technical expertise and capabilities you need. But you also need to work with someone that you get along with. Through trust, mutual understanding, and loyalty, you can establish a resilient and sustainable relationship that goes beyond transactional or opportunistic arrangements.
Establishing strong relationships benefits your business
While some projects can be done with a one-off or lump-sum approach, manufacturers should consider the benefits of building a long-term relationship with a trusted automation design firm. By working together over a longer period, they'll come to know you and your facility in a way that simply isn't possible otherwise.
This is where manufacturers see the most value. A trusted partner can identify new opportunities, develop unique solutions, and find new ways to make things better.