Sealing and Material Coating in EV Manufacturing – How Omron's Technologies Refine Quality
October 18, 2023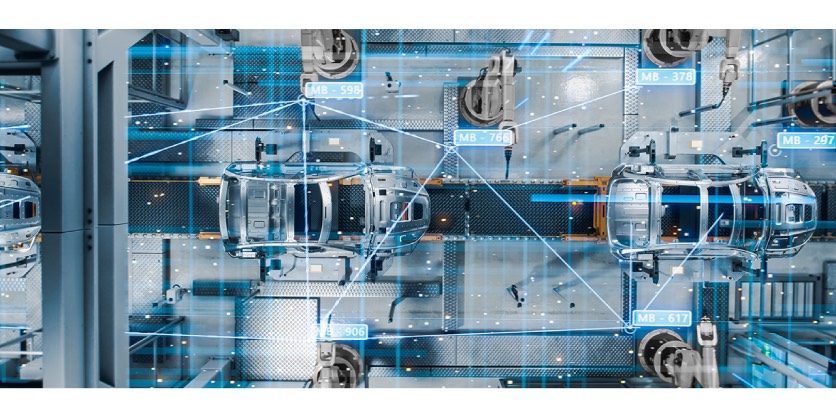 Omron's automation solutions for material coating and sealing refine the quality and efficiency of EV manufacturing and assembly
When it comes to electric vehicle or EV manufacturing assembly, meeting downstream customer demand for vehicle delivery while maintaining quality expected by downstream customers in the lite vehicle domain is the name of the game. With Omron's EV sub assembly services, you can streamline your production and improve the quality of your EV parts. The source of this capabilities is the inherent automation flexibility built into Omron's all-in-one automation platform which bridges the production gap between brownfield facilities which are starting EV production and new EV greenfield facilities.
Omron has a vast portfolio of EV sub and final assembly services based on 90 years of leadership in automation and decades of experience serving the automotive industry. In this article, Omron discusses how their automation solutions for material coating and sealing can increase the efficiency and productivity of EV manufacturing and assembly while at the same time offering quality assurance through traceability solutions.
A Look at the Subassembly Process
The subassembly process for EV manufacturing involves integrating various components and subsystems to create major assemblies prior to final assembly of the vehicle. During this process, components such as drive motors, inverters, converters, wiring harnesses, and in-vehicle charging systems are assembled in preparation for integration into the vehicle during final assembly.
Factory automation and digitalization play a crucial role in meeting the increased demand for EVs by enhancing the efficiency and quality of the subassembly process. Automation technologies like robotics, advanced sensing, and motion control help streamline and accelerate assembly tasks in EV manufacturing. Especially during sub assembly, these technologies enable precision and repeatability of repetitive tasks, making them more efficient and accurate than manual effort.
Automating this work not only improves productivity and quality assurance, but it also helps reduce the risk of errors. Moreover, it makes it possible to reap the rewards that traceability brings to automating these processes. To learn more about the benefits of traceability, read Traceability 4.0. How Omron Can Help You Get More Out of Your Digital Transformation.
Digitalization technologies like digital twins and advanced simulation software optimize the subassembly process of EV manufacturing by empowering manufacturers to simulate and validate assembly sequences, identify potential errors, and optimize production parameters. Overall, automation and digitalization not only enhance the speed and precision of the subassembly process for EV manufacturing, but they also enable manufacturers to scale production and increase efficiency to meet the growing demand for electric vehicles.
Sealing and Material Coating in EV Subassembly
Material coating refers to the process of applying a protective layer to a component's surface to prevent corrosion and degradation, or to protect it from damage caused by external factors such as moisture, chemicals, or temperature fluctuations. Sealing involves applying a liquid or gel substance to fill in gaps and create a barrier that prevents fluid, moisture, and other foreign contaminants from entering a component.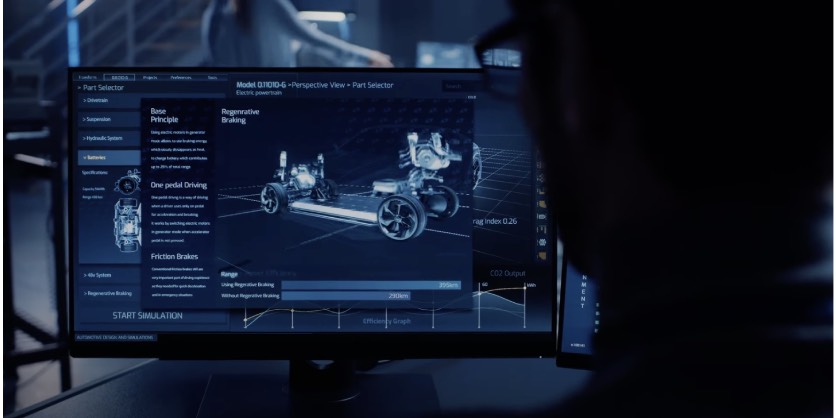 Some examples of components that can be sealed during EV manufacturing, subassembly include electrical connectors, printed circuit boards, sensors, and mechanical components. Furthermore, materials such as polymers, ceramics, metals, and composites can be used to coat and seal components, depending on their specific properties and the nature of the application.
In automotive manufacturing, parts like wheel bearings, shafts, and gearboxes are often coated and sealed to enhance their durability and resistance to damage caused by exposure to harsh environments.
The Importance of Precise, Consistent, and Fast Inspections During EV Sub Assembly
When it comes to EV manufacturing and assembly, speed is very important. However, quick assembly to increase production volume create downstream hidden costs if quality is sacrificed. The electromobility market is growing at a tremendous rate, with many countries setting goals for EV density at various timelines into the not-so-distant future. Market growth is being driven by new entrants in the industry, and established automotive OEMs are seeking sustainable as well as competitive advantages. Quality is quickly becoming a key differentiator among long-time players and new players in the market alike.
Oftentimes, emerging technologies face the stigma of growing pains in the early phases of their development lifecycle. Manufacturers with high quality EVs and EV sub-assemblies will have a competitive advantage as EV technologies become more refined and more widely available and adopted. Therefore, manufacturers must be able to demonstrate quality assurance by documenting each step along the EV manufacturing process, particularly at the point of sub and final assembly. During this process, precise, consistent, and fast inspections will assist quality control and help to quickly quarantine any deviation from perfection.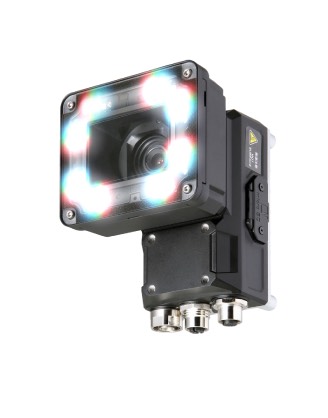 Without reliable inspection, manufacturers run the risk – an elevated risk in the EV market, which is still in its infancy – of releasing a product that does not meet manufacturers' warranty. Products that fail to meet customer expectations, especially when it comes to EVs and their components, can damage brand equity and customer trust. On the flipside, reliable inspection processes help manufacturers improve their processes and streamline production with a robust solution that tracks the work process in real time.
Omron's solutions for automating these processes give manufacturers the advantage they need to succeed in today's competitive, ever-changing automotive industry. Faster inspections result in greater throughput and higher production levels provided they are precise and based on objective, documented, and proven criteria. For example, when guidelines are established for pass or fail criteria, it is easier to automate an inspection system and increase the speed of that process to achieve faster and more consistent levels than human inspectors can perform.
Omron's NX Portfolio and NY Portfolio
Once inspection processes are automated, automation networks can transport data from the device(s) that captured the inspection information about a particular EV component, and, without interrupting or interfering with that process, contextualize it, save it, and use it to further optimize that process. This connectivity has been a central part of both machine design and the automation controller from the beginning.
For example, Omron's NX Portfolio of controllers and NY IPCs Portfolio of Industrial PCs have been designed to maximize production line performance and flexibility. Both the NX Portfolio and the NY Portfolio leverage globally open industrial protocols, the extent of which simultaneously preserve motion and safety while transferring large amounts of data to a centralized location. Multiple core processors, subnet segmentation, and Gb/s built-in ports are provided in multiple Omron control units.
The NX controllers further streamline transportation of device data by removing the need for an additional computer to broker data on the plant floor with built-in OPC UA and Structured Query Language (SQL). For example, Omron's NX102 (machine scale controller), and the NX502 (line scale controller) are both capable of moving data from inspection devices to a central location without requiring a computer to assess the data, therefore reducing installation and maintenance costs. Omron can thus ensure precise, consistent, and fast EV component inspections and fast data visualization during the sub assembly process – and more.
The Adaptability of Omron's Vision Systems
To address the variations inherent in the variety of products that are inspected during EV sub assembly, vision systems need to be flexible. Refer to this article to learn about The Fundamentals of Machine Vision in Automation. Omron's FHV7 and F-Series MicroHAWK Smart Cameras can be equipped with built-in lighting and autofocus lenses, which allows them to adapt easily to varying product shapes and sizes. Omron's MDMC light can be programmed for any visible colour, light field, dark field, or diffuse lighting, and it can be controlled by the Vision System and changed with each different part being run.
To address the challenge of parts that have a high amount of acceptable variance, inspections with Artificial Intelligence (AI) can be used. By using just a few samples of images that show good and bad parts, a vision system with AI can train itself to recognize true defects and reject those parts accordingly. Machine changeovers can easily be made with the touch of a button or the scan of a barcode.
The inspection system architecture is easily controlled with Omron's Sysmac Studio. This integrated development environment empowers users to leverage a wide platform of Omron inspection devices, while saving time programming the inspection system. Sysmac Studio is Omron's all-in-one integrated program environment. It helps users design, commission, and maintain their programs to ensure that production flexibility is built in. Engineered for complete machine control, Sysmac Studio allows program design in a highly functional and intuitive environment, thus increasing time to market for EV manufactures.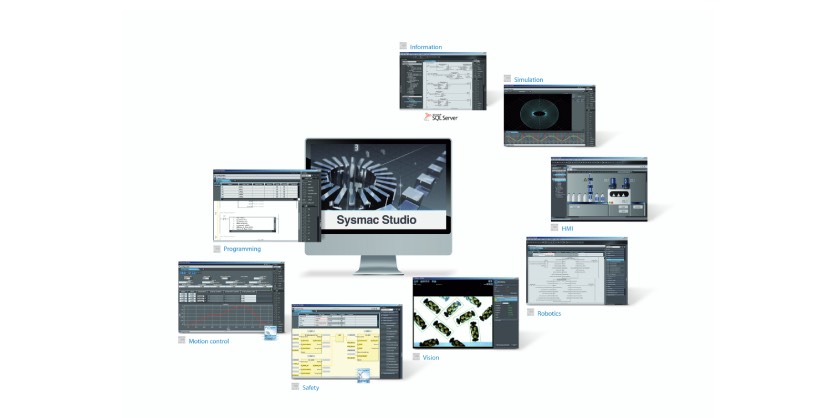 Sysmac Studio can simulate programs in parallel with hardware builds, maximizing first-pass yields and decreasing project costs. It can simulate ladder logic, 3D environments, and motion control. Boosting productivity may start with data collection, but implementing process improvements is where efficiency can be significantly increased. Sysmac Studio embodies the Sysmac Always in Control ethos by giving users the ability to playback 15 minutes of data at a time to improve their processes. Converging video, ladder logic, and variable data, Sysmac Studio Automation Playback gives engineering teams an objective view of a process at any hour of the day.
How Omron Supports Your Factory of the Future
The hardware controllers for Omron's Vision Systems and Smart Cameras can be updated without added cost to new Firmware. Moreover, support software to run on a PC for programming and troubleshooting
is also available. As new features and inspections become available, it is easy to upgrade a unit in the field to take advantage of new functionalities. Omron's machine vision products also have a lot of network capabilities, making it easy to share data with a breadth of PLC or Machine Automation Controller (MAC), and more. Quality control data can even be stored into a database using the MAC as a gateway.
Sysmac Studio's extensive architecture control gathers a tremendous amount of data and is designed to be scalable and flexible to prepare facilities for the factory of the future. It encompasses a breadth of globally open industrial protocols (EtherNet/IP, EtherCAT™, IO-Link, FSOE, and CIP Safety), all leveraged in a single connection and programmed into a single integrated development environment. Function blocks may be written for 120+ different types of NX I/O. Machine architecture can be easily scaled from an machine level NX102 to line level NX502 with all of these native networks.
Quality is an important element in every manufacturing process, especially when it comes to sub and final assembly of EVs and EV components. Omron's inspection solutions and control capabilities ensure that automating this process increases efficiency and productivity while still maintaining quality control. With these solutions, they help manufacturers create a factory of the future today, built on actional insights from analysis and visualization of real-time data.
More Information
Interested in learning more about Omron's solutions for EV manufacturing and sub assembly? Click here
Related Story
This article will look at a selection of Omron's robots and robotic solutions, such as autonomous robots and collaborative robots, and will explore how these products can be integrated into facilities to improve productivity. It also discusses the next evolution in factory automation: MoMa's, or Mobile Manipulators – the growing trend of having collaborative robots mounted onto AMRs to achieve new levels of automation.