PULS Power – Putting the Power in Your Hands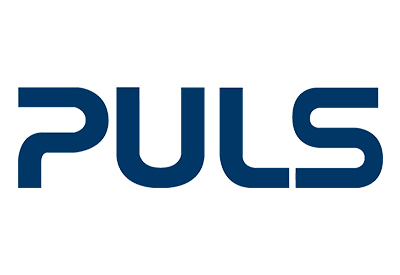 November 16, 2021
By Alyssa Kerslake & Owen Hurst
Power can easily be said to be the driving force that turns the gears of industry. We all use it everyday whether on a personal, commercial, or industrial level. Because of these interruptions or inconsistencies in power delivery can very quickly lead to costly issues with shutdowns or damage to sensitive equipment. Proper power supplies provide security and protection from harmful power surges or loss of power. To learn more about this Panel Builder & Systems Integrator sat down with PULS Power.
PULS Power is a privately owned and operated organization solely dedicated to developing and manufacturing DIN-Rail power supplies. PULS Power, as a company, has concentrated all its engineering knowledge, resources, and energy on a single goal; dedicated to the manufacture of power supplies.
For more information about PULS Power and the products they develop, we spoke with Chris Harman, Product Marketing Manager.
Tell us a little about PULS, its founding, company philosophy, reach, goals?
When Bernhard Erdl founded PULS in 1980, he and a small group of developers shared a common vision to design and develop the most technologically advanced switched-mode power supplies. For more than 40 years, many PULS innovations and user-friendly features, including DIN-Rail mounting, power reserves, and expanded operating temperature ranges, have become industry standards.
Today, PULS is the global market and technology leader as we continue the original vision under Mr. Erdl's leadership as the company's CEO & Chief Developer. PULS dedicates 100% of company resources and efforts to the design, development, and production of DC power products that provide users with the lowest total cost of ownership through industry-leading energy efficiency ratings, small form factors, and long service lifetimes.
With more than 100 R&D engineers worldwide, our singular focus and commitment to innovation create unique products designed for the demanding requirements in today's manufacturing environments without the need to oversize or purchase unneeded features. Innovation can be found throughout PULS, from the inspiring global headquarters in Munich, Germany, to our two state-of-the-art, fully redundant manufacturing facilities.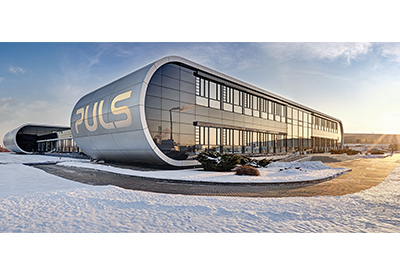 How has PULS maintained product development and distribution over the last 2 years?
All PULS products are manufactured in plants wholly owned and operated by PULS located in the Czech Republic and China. Our plants are repeatedly praised for their streamlined, efficient production processes and environmentally friendly design during customer site visits and audits. These plants provide redundancy to provide products in a timely manner throughout the globe.
To assure availability and timely delivery, we stock every product listed in our Selection Guide in our North American headquarters located in the Chicago suburbs. Our extensive product offering provides solutions for individual application requirements across numerous market segments, including automotive, intralogistics & material handling, semiconductor, food & beverage, process automation, alternative energy, intelligent traffic solutions, and many others. As the DC power specialist, the talented and experienced PULS team is ready to help you select the right PULS product(s) for your application requirements.
Tell us a bit more about the product offering at PULS and how it has grown to what it is today?
PULS began by offering the world's first DIN-Rail mounted Power Supply. DIN-Rail is still a key theme for PULS, and others have followed suit. Besides AC-DC power supplies, the product offering includes DC-DC converters, DC backup products for power outages, redundancy modules, and electronic circuit breakers.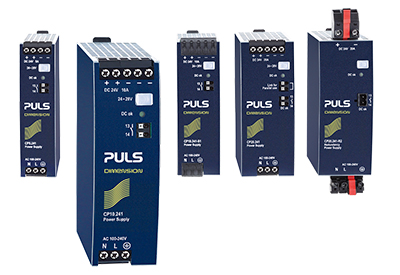 Additionally, PULS has recently developed a line of on-machine mount IP67 rated power supplies for distributed power applications. As customer needs expand, PULS will continue to innovate product designs to meet market needs.
Tell us a bit about what makes both PULS and the products it develops different?
PULS leads the market in product efficiencies. High efficiencies bring lower energy costs and lower heat produced inside the enclosure, which provides the customer with a longer lifetime for the power supply and other electronic components in the enclosure. Additionally, by creating less heat, PULS can make the power supplies and other products smaller in size than our competitors; this saves them panel space and may allow for smaller enclosures to be used, saving the customer money on enclosure costs.
Have you seen substantial shifts in the industries you serve?
Shifts depend on the customer base. For those customers that promote quality, reliability, and maximum uptime, we see more engineers reviewing the fine details of the specifications on products. Some will even do their reliability and stress tests. For those customers, PULS is the only choice. Energy savings and uptime are vital at the plant level, especially in critical processes where production time loss can directly impact costs.
To learn more about PULS, visit: https://www.pulspower.us