Pallet Detection on Roller Conveyor Systems—Optical or Ultrasonic?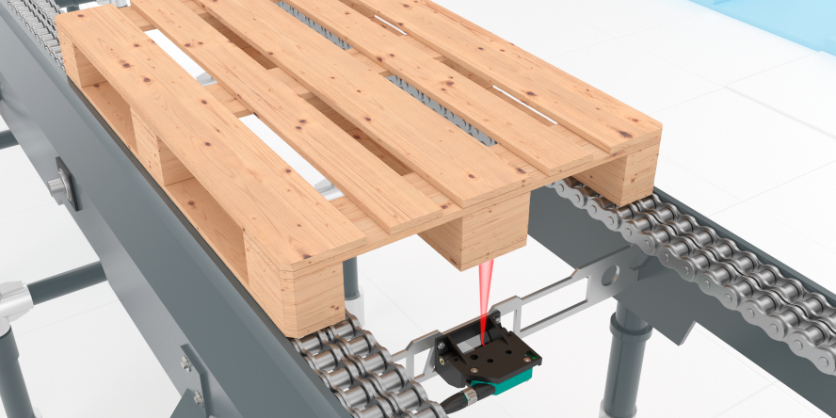 February 10, 2023
Regardless of whether a company is using Euro pallets or special plastic pallets, customized solutions were required to detect different pallet types on roller conveyor systems until recently. To make this application more efficient, Pepperl+Fuchs has developed the Pallet Detector—an application-specific sensor system that allows flexible switching between two technologies. The system enables different types of pallets to be detected using a single solution. This blog article explains how this system works and which version is most suitable for which type of pallet.
Optical or Ultrasonic—Pallet Detector with an Intelligent Mounting Concept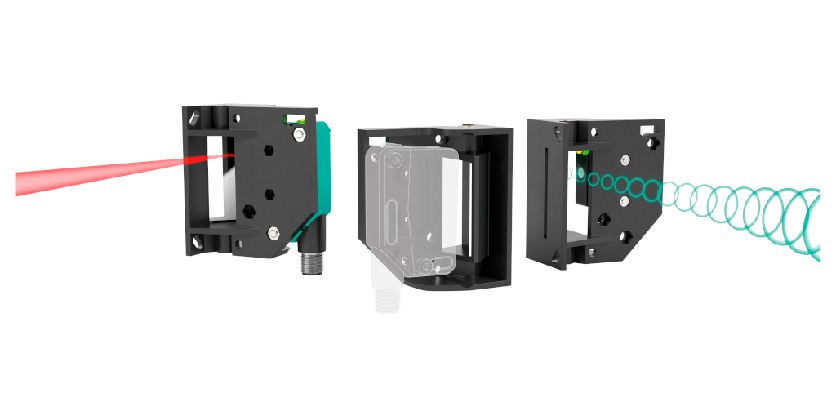 Unlike conventional solutions, the Pallet Detector is integrated into the roller conveyor line, rather than mounted on the outside. For this purpose, a sensor bracket with an integrated mirror is installed on a crossbar inside the roller conveyor line. Since this concept does not require protruding round bars, installation costs are minimized and occupational safety is increased. At the same time, the concept enables flexible switching between different technologies: The same sensor bracket is used to install either a photoelectric diffuse mode sensor or an ultrasonic diffuse mode sensor as required. But which version is right for which type of pallet?
Euro Pallet Detection Using a Photoelectric Sensor Solution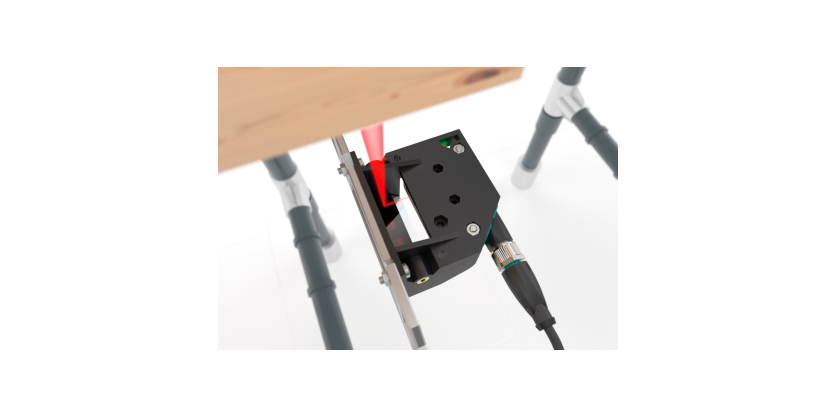 For standard applications in intralogistics, using the sensor bracket to mount a photoelectric diffuse mode sensor is recommended. This highly cost-effective version of the Pallet Detector is typically used for detecting Euro pallets. With a high switching frequency of 250 Hz, the sensors can easily handle the fast cycles in intralogistics.
A specially developed sensor version is used for this application: R20x diffuse mode sensors are equipped with special software that reliably distinguishes between dirt and objects to be detected. The sensors also feature an alarm function to allow cleaning processes to be carried out early in cases of heavy contamination. Moreover, the 45-degree angle of the bracket helps to prevent dust and dirt from adhering to the sensor, thereby enabling reliable continuous operation with minimal maintenance.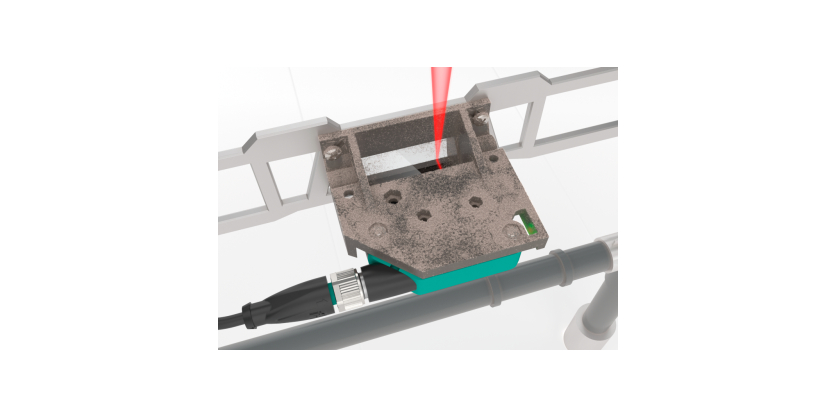 Detecting Pallets Using a Photoelectric Sensor at a Glance:
For standard applications, such as Euro pallets
For fast cycles, such as in intralogistics
Functions reliably even when dirt and dust are present in the environment
Special Pallet Detection Using an Ultrasonic Sensor
Although the photoelectric solution is ideally suited for standard applications, it reaches its limits when it comes to special applications. In these cases, an ultrasonic sensor can be simply mounted on the Pallet Detector bracket. This is useful for detecting plastic circulating pallets, for example, which are commonly used in the food industry. Photoelectric sensors often struggle to detect these special pallets due to their green or blue shiny surfaces and their many recesses. Extremely dusty environments such as cement works also pose a challenge, even for diffuse mode sensors with a high pollution tolerance.
In special cases such as these, the Pallet Detector with ultrasonic technology is very useful. The F77 diffuse mode sensor from Pepperl+Fuchs detects all types of pallets, regardless of color, surface structure, dust, and dirt. The large sound beam of the ultrasonic sensor reliably detects pallets with numerous recesses.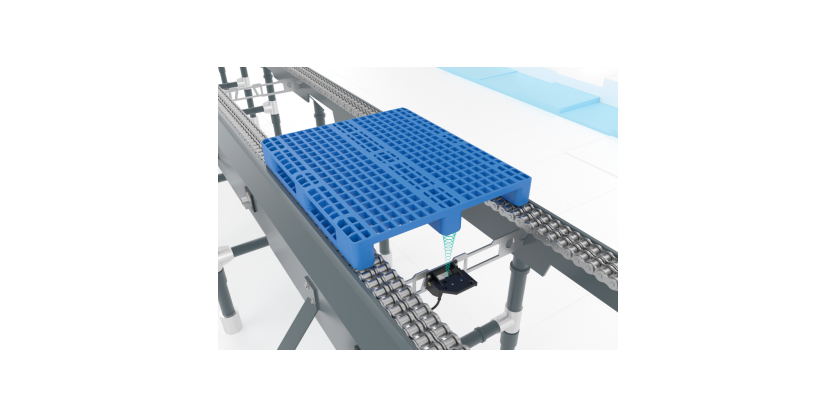 Detecting Pallets Using an Ultrasonic Sensor at a Glance:
For special plastic pallets with numerous recesses
For circulating pallets in the food industry, for example
For extremely dusty environments, such as cement works
The Pallet Detector—a Tailored Sensor Solution for All Types of Pallets
Whether retrofitting existing roller conveyor lines or creating new systems, the Pepperl+Fuchs Pallet Detector offers a solution that covers both standard pallets and special pallets. This allows plant operators to test both versions in their application, while roller conveyor system manufacturers provide customers from different industries with a tailored solution.
More Information